PIT NUTTER SPEAK: "I'M REALLY SORRY...I HAD NO INKLING MY DOG COULD BE THAT VIOLENT."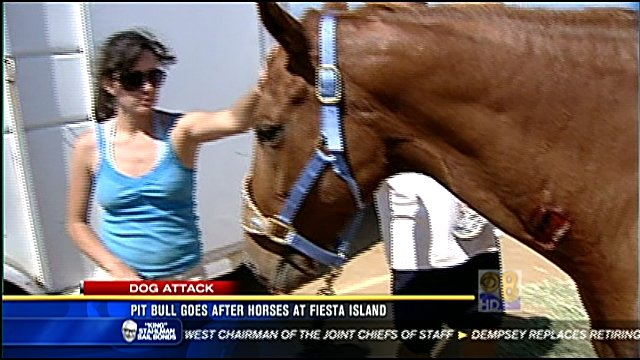 Friday - Sept 30, 2011 - SAN DIEGO (CBSNEWS 8 VIDEO STORY) - Two horses are recovering after being injured in a vicious dog attack Friday on Fiesta Island.
The horses were in the water when the riders say a pit bull came up and bit them.
In this News 8 video story, Jeff Zevely has details of the attack, and the latest on the condition of the horses.
http://www.760kfmb.com/story/15591852/pit-bull-goes-after-horses-at-fiesta-island