IT IS BELIEVED THE TODDLER SLIPPED OUT OF THE HOUSE THROUGH THE DOGGIE DOOR.
THERE WERE NO WITNESSES -- THE CHILD COULD HAVE BEEN DRAGGED OUT THE DOGGIE DOOR!!!!!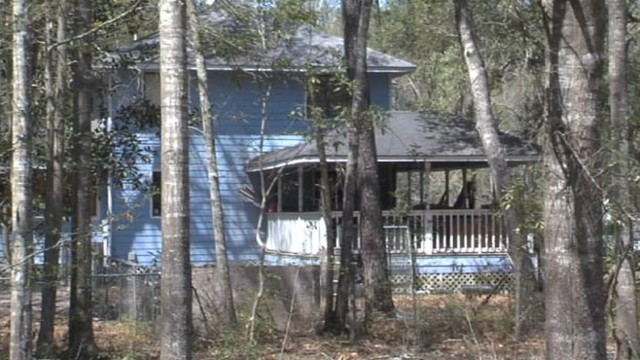 UPDATED STORY WITH MORE PICTURES
THE CHILD WAS ALREADY COLD WHEN FIRST RESPONDERS ARRIVED !!!!!
UPDATE: BRYAN COUNTY SHERIFF CLYDE SMITH SAYS ITS ONE OF THE WORST THINGS HIS PEOPLE HAVE EVER SEEN - MONICA'S CLOTHES WERE TORN OFF AND SHE WAS DRAGGED AROUND THE YARD - SEVERAL PEOPLE WERE APPARENTLY AT THE HOME BUT WERE ALL SLEEPING - THE GRANDMOTHER WOKE UP BUT IT WAS TOO LATE.
MAYBE THIS IS WHAT THE TODDLER LOOKED LIKE AS THE BIG OLE SWEET PILLOWS OF LOVE LICKED HER BODY ALL AROUND THE YARD !!!!!!!!!!
About 6:30pm Wednesday night the little girl's grandmother said she was sleeping when she was awakened by a commotion in the yard. She looked out her window and saw the attack, but it was not in time to save the child. The dogs which belonged to the child's family, WERE PIT BULLS AND PIT BULL MIXES. They have been euthanized by Bryan County Animal control. The child's name has not been released.
LINK
and
LINK
8 DEATHS IN 72 DAYS - 1 DEATH EVERY 9 DAYS - ALL BY PIT BULL
1. JAN 8 - BETTY TODD - 65 - GREENWOOD SC- FAMILY DOG
11 DAY INTERVAL
2. JAN 19 - CHRISTIAN GORMANOUS - 4 - CONROE TX - NEIGHBOR'S DOG
20 DAY INTERVAL
3. FEB 8 - ELSIE GRACE - 92 - HEMET CA - OWNER'S DOGS
8 DAY INTERVAL
4. FEB 16 - ISAIAH AGUILAR - 2 - SABINAL TX - NEIGHBOR'S DOG
14 DAY INTERVAL
5. MAR 2 - RYAN MAXWELL - 7 - GALESBURG IL - FRIEND'S DOG
4 DAY INTERVAL
6. MAR 6 - DAXTON J. BORCHARDT - 14 MONTHS - WALWORTH WI - BABYSITTER'S DOGS
21 DAY INTERVAL
7. MAR 26 - MONICA RENEE LAMINACK - 21 MONTHS - BRYAN COUNTY GA - FAMILY'S 7 PIT BULLS AND PIT BULL MIXES
NON-BITE RELATED FATALITY
8. FEB 23 - JAMES HARDING - 62 - BALTIMORE MD - HE WAS CHASED BY 2 VICIOUS PIT BULLS AND RAN TERRIFIED INTO THE PATH OF A CAR AND WAS KILLED - LOOSE DOGS