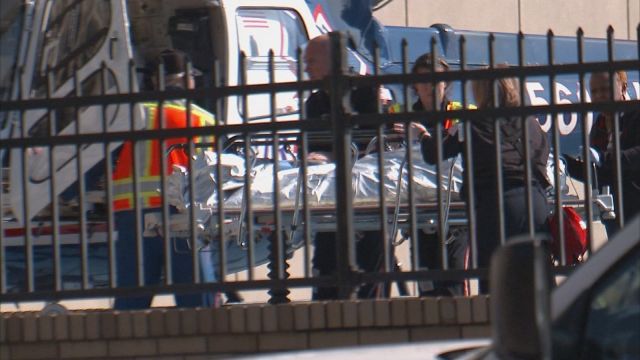 UPDATE: OWNER OF THE PIT BULL MIXES THAT ATTACKED WOMAN APOLOGIZES - THE SCENE WAS SO BLOODY THE FIRE DEPT HAD TO HOSE DOWN THE STREET AFTER SHE WAS AIRLIFTED TO THE HOSPITAL.
UPDATE: DAUGHTER SPEAKS - MARIA MATTA IS STILL HOSPITALIZED. THE BLIND SHELTIE WAS FOUND AND THE POODLE IS STILL BEING TREATED AT THE VET.
MARIA INEZ MATTA was walking her blind Sheltie and her Poodle on Thursday in her neighborhood just a few doors down from her home when she was violently attacked by
2 PIT BULLS.
She was airlifted to Atlanta Medical Center with serious injuries and underwent surgery.
Neighbors rushed to help the woman who is in her 60's by calling 911 and trying to beat the dogs off with a broom. Finally an officer arrived and dispatched the
MUTANTS PROMPTLY!!!
Her Poodle was taken to a vet with serious injuries......
THE BLIND SHELTIE ESCAPED DURING THE ATTACK AND NEIGHBORS ARE GOING THROUGH THE NEIGHBORHOOD SEARCHING FOR IT.
NOW, JUST WHO WAS IT THAT THOUGHT THAT AFTER PIT FIGHTING WAS OUTLAWED IN THE 1970'S THAT IT WOULD BE A WONDERFUL THING TO PLACE THESE ANIMALS BRED TO FIGHT FOR HUNDREDS OF YEARS IN OUR NEIGHBORHOODS??????? RESCUE ANGELS, FUR MOMMIES, ANIMAL CONTROLS, HUMANE SOCIETIES ???? SURELY NOT CITY COUNCIL MEMBERS AND MAYORS???
LINK