THESE 2 PICTURES WERE POSTED IN 2012 WHICH WAS AT LEAST 2 YEARS AGO AND MAKES THIS CHILD EVEN LARGER AT THE TIME OF HIS MAULING DEATH THAN WHAT HE IS HERE.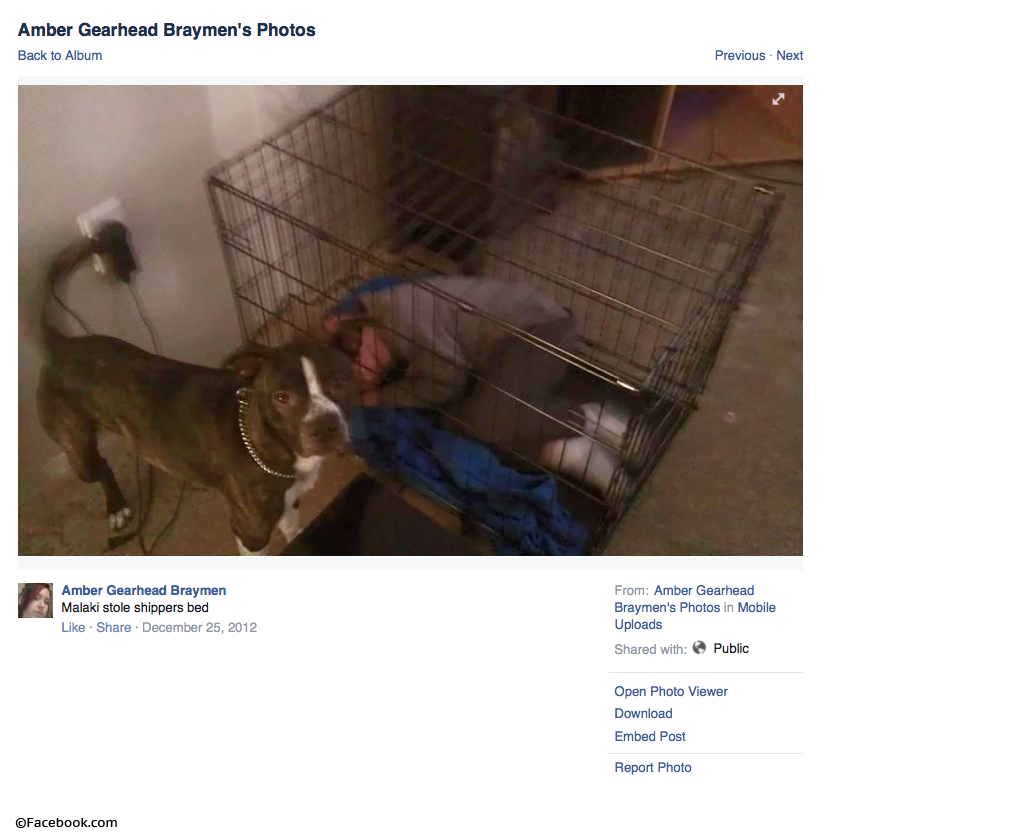 THE ONLY WAY TO UNDERSTAND THIS DOG BITE FATALITY IS TO GO TO DOGSBITE.ORG...............
UPDATE:
http://blog.dogsbite.org/2015/01/2015-dog-bite-fatality-7-year-old-boy.html
"ROAD"
"ROAD" AND THE MYSTERY "ENGLISH BULLDOG"

My two dogs aren't they great when one can stand the other hold it up that's what loves about.
UPDATE:
http://www.omaha.com/news/home-where-iowa-boy-was-killed-by-dogs-had-previous/article_e156284c-0597-5610-acac-196db974b1d6.html
A mother reported her 10-year-old son was bitten by a dog at a College Springs, Iowa, home in September, four months before a 7-year-old boy was fatally mauled there last week by two dogs.
The boy's mother said the bites were reported to the Afton, Iowa, police chief. The 10-year-old lives at the College Springs home with his father, Jeremiah Hicks, said the child's mother, Talana Auten, 34, of Afton, Iowa. Hicks disputed the allegation when reached by phone Monday evening.
"To the best of my knowledge, it is not true," he said. "As far as I know, he was not bit."
Page County Sheriff Lyle Palmer said he was conducting interviews and was not aware of the earlier bite report until Monday.
Malaki Mildward, a first-grader at Garfield Elementary in Clarinda, died Thursday after being attacked by two approximately 8-MONTH-OLD DOGS — a 25-pound female and a 35-pound male, Palmer has said. The two dogs, which have been euthanized, were of mixed-breed with some bulldog heritage, he said. Another dog in the house not involved in the attack was also euthanized on Friday.
The sheriff said the dog involved in the bite report was not one of the dogs that mauled Malaki. He said he doesn't expect any charges to be filed related to the mauling or the other bite report.
UPDATE - NEW INFO JUST CAME OUT -
http://www.dailymail.co.uk/news/article-2924571/Boy-7-mauled-death-family-s-two-new-dogs-home-Iowa.html
Six months ago his mother posted this photo on Facebook next to the caption: 'Have Pitbull English bulldog pups got shots and ready to go message me for details and pics'
_________________________________________________________
A 7-year-old boy was playing outside his home with two of his family's dogs Thursday when he was fatally mauled by the dogs.
Investigators have found no witnesses to the attack.
Malaki Mildward, a first-grader at Garfield Elementary in Clarinda, died after the attack by two 6-month-old dogs, said Page County Sheriff Lyle Palmer.
The dogs — a 25-pound female and a 35-pound male — were mixed-breeds with some bulldog heritage, he said. But neither would be considered a pit bull. And neither had ever indicated it might be vicious, he said.
Palmer saw the dogs in the pound Friday morning before they were euthanized.
"Those puppies today … they showed no aggressiveness," he said. "When I went in this morning, they were still wagging their tails."
Malaki's family also had another dog, a bulldog type that wasn't involved in the attack, put down Friday morning, the sheriff said.
"They are in shock," he said of the boy's family. "They want to make sure this never happens again."
Palmer said he hopes to have the investigation wrapped up this weekend. He does not expect any charges to be filed.
"We don't suspect any negligence or neglect on the parents' part," he said. "We have no idea what transpired … I don't know if we'll ever know.
"This is a child who has probably played with the puppies since they were born."
Malaki lived with his older sister, his mother, Amber Braymen, Jeremiah Hicks and Hicks' son at Hicks' home in College Springs, a town of 214 located about 80 miles southeast of Omaha.
The white-frame house sits on the east edge of town, with an open field separating it from most of the rest of College Springs.
Malaki often played with the dogs in the yard, Palmer said. On Thursday, his mother was at work, but Hicks was at home with other family members. A relative found Malaki outside after the attack. Someone called 911 just before 5 p.m.
When deputies arrived, paramedics were administering CPR to the boy in the yard; he was not breathing. Malaki was taken to Clarinda Regional Health Center, where he was pronounced dead at 5:50 p.m.
Paramedics and deputies at the scene said both of the dogs stood by calmly as paramedics tried to save the child.
Palmer was in College Springs early Friday afternoon, going door to door, trying to find someone who may have seen what happened and asking if the dogs had ever been seen running around.
"They didn't act aggressive towards me," said one man as Palmer interviewed him. The man did not want his name used. "It's an awful thing for that kid to have to go through."
No one answered a reporter's knock at the home early Friday afternoon.
2015 DOG BITE FATALITIES - 4
PIT BULL - 2
TWO 8 TO 9-MONTH OLD PIT BULL/ENGLISH BULLDOG MIXES - 1
PACK OF DOGS - PENDING - 1
1. 1-7 - EUGENE WESLEY SMITH - 87- FREDERICK MD - ATTACKED AND KILLED BY A 4-YEAR-OLD NEUTERED PIT BULL WEIGHING ABOUT 84 POUNDS THAT HAD BEEN RESCUED/ADOPTED AND LIVED IN THE HOME WITH SMITH, HIS SON AND HIS SON'S FIANCE SINCE MAY.
2. 1-19 - DECLIN MOSS - 18 MONTHS - ISTACHATTA NORTH OF BROOKSVILLE FL - ATTACKED AND KILLED BY 2 OF THE FAMILY'S PIT BULLS WHILE IN THE CARE OF HIS GRANDFATHER.

3. 1-22 - MALAKI MILDWARD - 7 - COLLEGE SPRINGS, PAGE COUNTY IA - KILLED BY THE FAMILY'S TWO 8 OR 9 -MONTH-OLD BULLDOG MIXES.

(1-2 - PENDING - UNIDENTIFIED NATIVE AMERICAN - GALLUP NM - FOUND DEAD NEAR A FAST FOOD RESTAURANT ON U.S. 491 - POSSIBLY MAULED BY A PACK OF DOGS.)