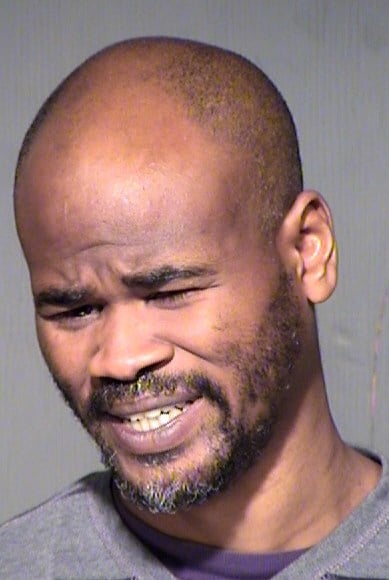 A Phoenix man who allegedly shot and killed his dog after it attacked his 4-year-old daughter Saturday afternoon is facing several charges.
According to court paperwork, 32-year-old Nevaldo Alexander Ford told police that his pet PIT BULL was playing outside and his daughter was swimming at their home near Seventh and Southern avenues when he heard screaming.
He said he went outside and saw the dog biting his daughter, so he kicked the dog and slammed it into the ground.
The dog ran to its kennel, where Ford allegedly shot and killed it. Police said they found four bullet holes in the kennel, which was about 8 to 10 feet from a neighboring home.
The dog was shot at least twice, police said.
According to court documents, Ford is not allowed to own a firearm because he is a convicted felon. Police seized a 7.62mm bolt-action rifle from the home.
The child was transported to Phoenix Children's Hospital with injuries to her head and face, including a puncture to her skull. According to court documents, the injuries required several stitches and will cause permanent disfigurement.
The child's grandmother told police that she had encouraged Ford to get rid of the dog because it had been aggressive toward kids and had already attacked several other times. She said the dog had killed other dogs.
Ford told police he usually kept the dog in its kennel while kids were playing outside due to its aggressive behavior but that the dog may have somehow gotten out that day.
Ford was arrested on one misdemeanor count of animal cruelty and one felony count each of endangerment, possession of a weapon by a prohibited person, assault by a vicious animal at large, and discharging a firearm within city limits.