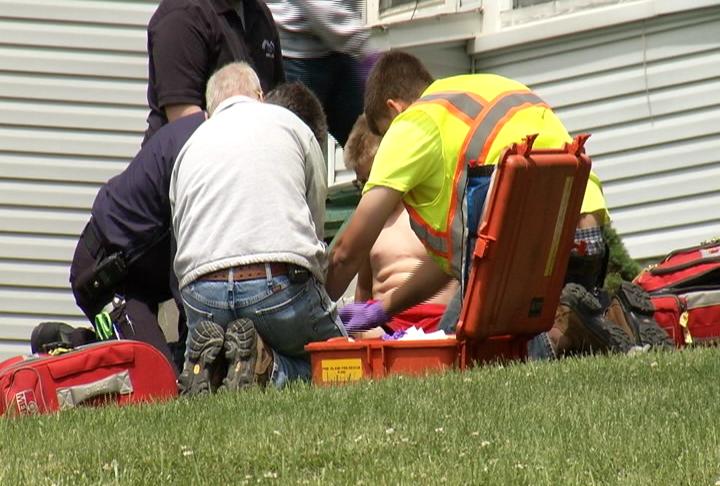 (KTTC) -- A 10-year-old boy was taken to the hospital after trying to break up a dog fight, and one family pet was killed in the process.
The two dogs fighting were the boy's family pets, and when deputies arrived on scene THEY HAD TO USE A TASER ON THE AGGRESSIVE DOG ULTIMATELY KILLING THE PIT BULL.
Deputies responded to 400 3rd Ave. SW in Pine Island at about 11:40 a.m. Tuesday. Law enforcement tried splashing water on the two pit bulls fighting, but were unsuccessful in separating the two dogs.
That's when deputies tell us they used a taser on the aggressive dog.
The dog died shortly after the incident.
Zumbrota Area Ambulance first responders treated the boy's injuries on the scene. The boy's mother later drove the 10-year-old to the hospital to seek further care.
"That one passed away it was in pretty bad shape from dog fight, it was two pits bulls going at it. The other one was taken into the house it will need medical attention along with the boy," said Sgt. Nick Novak of the Goodhue County Sheriff's Office.
Novak said the boy will most likely need stitches.
One of the dogs was 5-years-old, the other was 1-year-old.
http://www.kttc.com/story/29220061/10-year-old-hospitalized-after-trying-to-break-up-pit-bull-fight