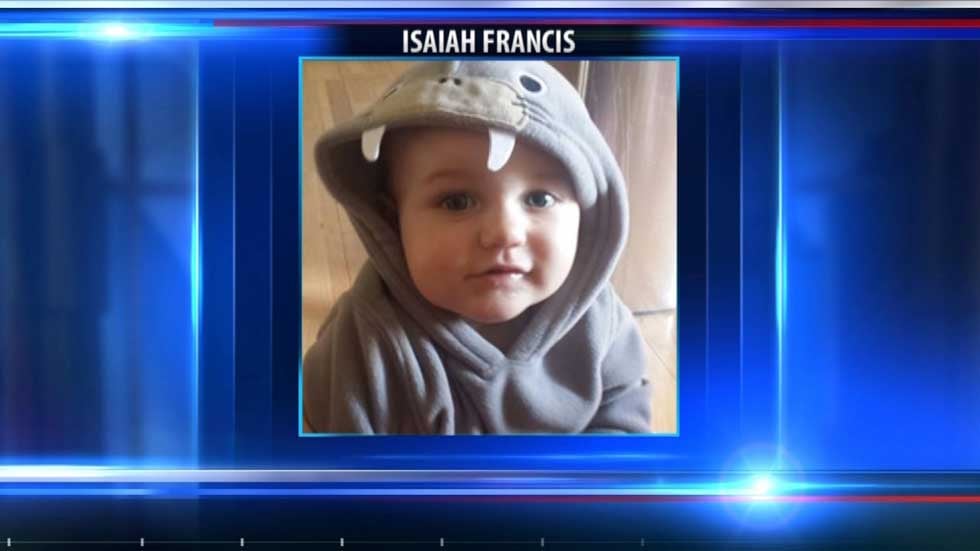 A good deed has turned tragic for an area mother after a dog attacked her one-year-old son.
Isaiah Francis is at Children's Mercy Hospital. He underwent surgery over the weekend after his jaw was crushed and he suffered more than 60 puncture wounds from the attack.
The dog was put down on Sunday at an area animal facility. The dog's owner was cited last year in Lee's Summit after one of her dogs bit someone at her home address.
According to a
GoFundMe page
established to help raise funds for baby Isaiah and his family, the baby's mother, Angel Raya, had stopped by the home in Greenwood to check on a friend who had recently undergone surgery. There were no dogs inside the house when she stepped inside Saturday afternoon.
"Isaiah is a busy little guy and wanted to be put down to explore so his mother placed him on the floor," according to the GoFundMe page. A few minutes later, another child let the dog inside.
"The dog attacked her child before Angel could do anything. She fought the dog off of her child screaming to call the police. The mother then ran outside where neighbors heard her screaming, "please help me, please help my baby."
She was covered in blood and literally holding his scalp to his head," the GoFundMe page says.
The first two Greenwood police officers on the scene scooped up the baby and raced the baby and his mother to a nearby hospital without waiting on paramedics to arrive. Isaiah was transferred later on Saturday to Children's Mercy.
There were questions on Saturday about whether the couple who live in the Greenwood home were completely forthcoming including about their ownership of the dog. They allegedly indicated to officers that the attack occurred outside, and the dog's ownership was in question.
Officers would then learn that the dog was the family's pet and the attack occurred inside their home.
Police arrested the couple on Saturday for obstruction of justice because officers believe they were involved in hiding the dog at another location after officers were called.
The woman who was cited in Lee's Summit last year is due back in court next month. It's not clear whether the same dog was involved in both attacks.
The couple who live in the Greenwood home refused comment Monday.
Greenwood police are working to prepare their case to present to prosecutors for charges.
"The child is reported to be stable," Greenwood Police said in a statement. "The Greenwood Police Department hopes the child's full recovery is quick."
http://www.kctv5.com/story/29645866/one-year-old-boy-has-crushed-jaw-60-puncture-wounds-from-dog-bites