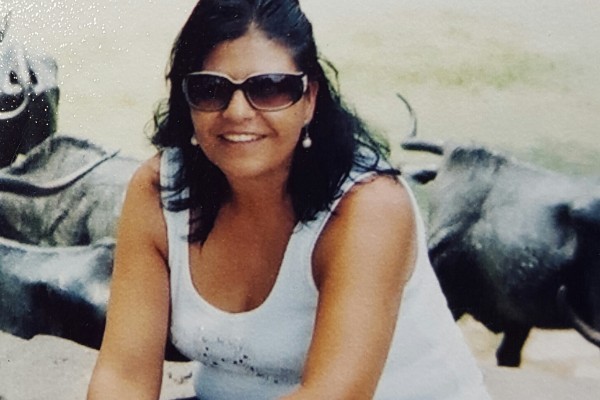 "REMEMBER THE OLD DAYS WHEN THE PIONEERS CAME AND HAD TO WORRY ABOUT WOLVES....A PERSON SHOULD NOT HAVE TO WORRY ABOUT PERISHING FROM AN ATTACK BY A DOG."
http://www.pe.com/articles/pit-779755-county-bulls.html
https://www.google.com/maps/d/viewer?hl=en&msa=0&z=6&ie=UTF8&mid=zQiAYWhgAuHE.kV3CpsY85C_U
http://www.dogsbitedecatural.com/2015/09/north-shore-riverside-county-ca-pit.html
Emilio Rios, 65, was savagely killed by 2 pit bulls on September 8, in North Shore, an unincorporated community in Riverside County.The dogs also attacked a woman, Felipa Luisa Rodriguez, who came to his aid. Here is the gofundme page her daughter set up for her:
http://www.gofundme.com/sv3wjhpc
My mother Felipa Luisa Rodriguez was viciously attacked by multiple pit bulls tuesday September the 8th at 6:15 am in the unincorporated town of North Shore, if it was not for peramedics and police officers my mother would not have survived this deadly attack. She was transported to Jfk Memorial Hospital where she waited 12 long ours to be taken into surgery where they attempted to close her wounds. She recieved 7 smaller repairable bites on the right arm but the 8th was unable to be closed. In order to get her arm repaired she will need further surgery where they will place skin grafts over her newly formed muscle and skin which was mauled away. Her right hip/stomach area as well as back side was also bitten, causing intense radiating back pain. Unfortunately she will not be able to work for several months and has no health insurance at the moment she will need further medical care to keep her wounds clean and to better her physical movement. So we are asking for donations to cover her hospital bill of 5,000.00 at the moment. Anything will help we appreciate all donations and prayers and all the support in this hard time our family is facing, god bless you all.