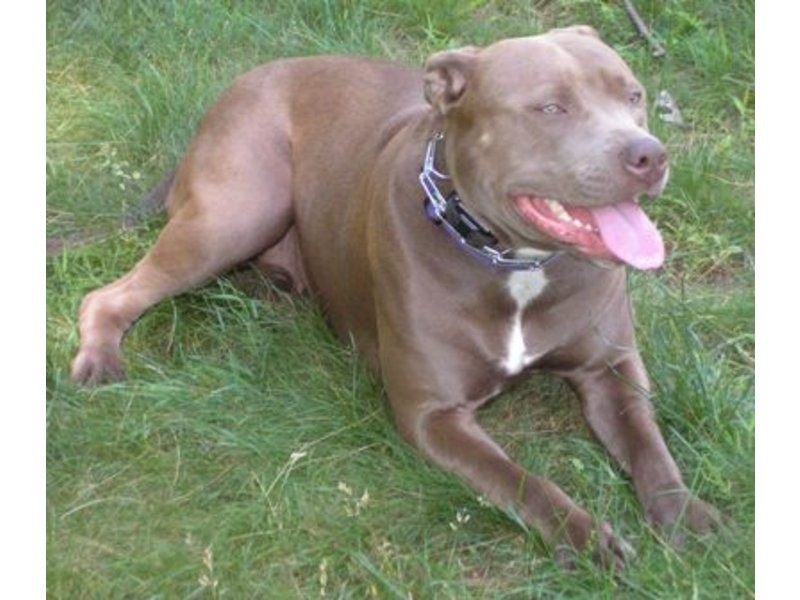 A Leander woman is left without her beloved pet after her neighbor's
PIT BULL
mauled and killed her 2-year-old cat, Mr. Buggles.
Joanne George moved to Leander just six months ago for her retirement, and she has already experienced several hostile incidents with the neighbor's dogs, reported
Hill Country News
.
"Her neighbors have two pit bull mix dogs, that over the last six months have broken the fence over 10 times," Joanne's daughter, Amanda George, told the paper. "One of those times they chased my two-year-old son and mother into the house trying to attack them, and this time they charged in and attacked and killed my mother's cat."
The cat was given to George by her pastor in Pennsylvania when it was a kitten.
"I pampered my cat," Joanne told Hill Country News. "He was a companion, not just a cat. My Bugs was very special. He would give me hugs and he would kiss me with that little sandpaper tongue."
George called Leander police, but all they could do was write her neighbor a ticket for having a dog at large. The reason for a fine being the only punishment: legally, animals in Leander are considered property. No matter how much owners may treat their pets like part of the family, an animal killing another is a property case, said Edna Stambaugh, Leander Animal Control's Animal Services supervisor said.
Although Mr. Buggles was an indoor cat, George created a space for it to play outside by attaching three rabbit cages together. It was not enough to protect the cat from the pitbull.
George's daughter Amanda now fears for her mother's safety.
"My mother is afraid to even go into her own back yard," Amanda told Hill Country News. "My mother is an almost 70-year-old single woman living alone and just wants to enjoy her retirement in peace with her family and her cat. She has now lost her beloved pet."