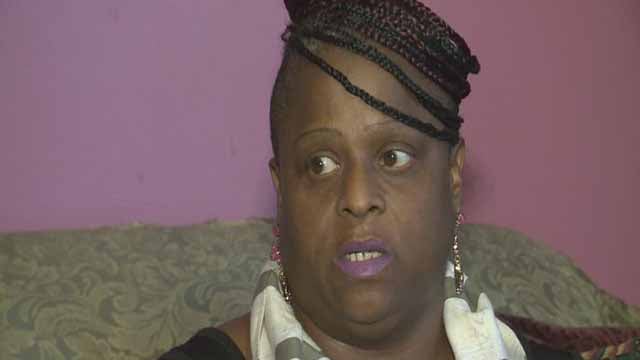 Animal control is searching for 2 PIT BULLS that attacked a 50-year-old woman and her 11-year-old daughter in north St. Louis Sunday night.
Karen Sutton and her daughter were walking their dog near the intersection of Union and Ridge Sunday around 7:30 p.m. when Karen said a white and brown pit bull attacked them. The incident left her with big bite wounds on her lower body.
"They started in my leg and pulled each chunk until they got me down on my knees and while on my knees, I was trying to fight them, screaming and hollering," said Sutton.
A nearby woman heard those screams and came over to help.
"I told her to stop running and don't fight them so they wouldn't attack her anymore. As soon as I said that, the dogs looked at me and stopped and she got off the ground and that's how they stopped attacking her," said the person who helped.
Sutton was treated at a local hospital, received stitches and said she is in constant pain. Animal control is still looking for the dogs.
"I'm terrified. I can't sleep until they catch these dogs because they're going to get someone else hurt," said Sutton.
Both of the dogs had collars on them.