NOTE: THE VIDEO CALLS THESE DOGS "OLD ENGLISH BULLDOGS" BUT THE PRINT SAYS THEY WERE "ENGLISH BULLDOGS". WITHOUT A PICTURE WE CAN'T TELL WHICH DOGS THEY WERE OR IF THEY WERE A MIX WHICH IS OFTEN THE CASE. ALSO, SOMEONE ON THE GOFUNDME PAGE CALLS THE ATTACKING DOGS JUST "BULLDOGS". I ALWAYS CONSIDERED THAT THESE DOGS COULD HAVE BEEN AMERICAN BULLDOGS OR PIT BULLS. DOGSBITE.ORG AND ANIMALS 24/7 PROBABLY HAS MORE ON THIS ATTACK.
http://www.dogsbitedecatural.com/2011/09/chipley-fl-1997-white-english-bulldog.html
__________________________________________________________
An eight-year-old Twin Falls girl is recovering from a dog attack that could have been fatal if her sister didn't rush to help.
On October 16th, Hailey Wakley was swinging at a family friend's home and was attacked by two
ENGLISH BULLDOGS
who dragged her off the swing.
Hailey's sister, 7-year old Echo, ran and got help when she saw her sister getting attacked, but not before Hailey suffered extensive bites to her legs and back.
After being brought to the hospital, Hailey had to have surgery, and will need physical therapy to use her leg again, as well as skin grafts.
The dogs involved in the attack have been put down.
The family is asking for help through a GoFundMe account here.
http://www.kivitv.com/news/twin-falls-girl-recovering-after-dog-attack
INTERNET PICTURES OF OLD ENGLISH OR BRITISH BULLDOG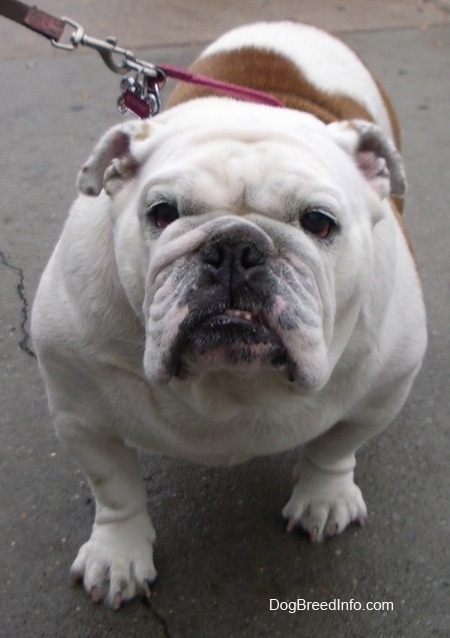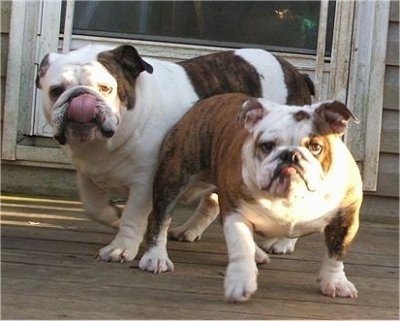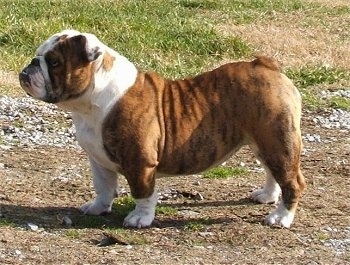 INTERNET PICTURE OF OLD ENGLISH BULLDOGGE