Wheeling police are investigating a vicious dog attack that sent an 8-year-old girl to the hospital.
Officers say it took place near the 100 block of S. Wabash Street around 4 p.m. Monday. Police say the girl was bitten in the face and police and animal control were called to the scene.
The child is being treated and the report was given to the city manager's office for review.
There's no word on what-- if anything-- will happen to the 1-year-old
CANE CORSO.
http://wtov9.com/news/local/8-year-old-bitten-in-face-by-dog-on-wheeling-island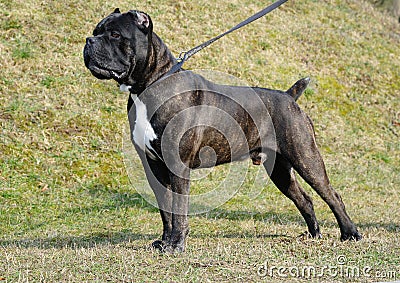 Internet picture of a Cane Corso or Italian Mastiff