WSVN-TV - 7NEWS Miami
MIAMI (WSVN) -- An elderly couple recovering from the devastation caused by a dog attack was given a puppy by a good Samaritan.
Eighty-nine-year-old Miguel Rojas and his wife Ada are happy to hold a new puppy in their arms after their first dog, a 5-pound Chihuahua named Gucci, was killed in a stray dog attack, Thursday morning. Ada was also badly injured in the attack and needed over 100 stitches.
Upon seeing his injured wife and their beloved pet, Miguel suffered a heart attack and had to be hospitalized. "I said the only thing to get my father out of this state that he's in of depression and heartbreak, is getting a puppy," Miguel's daughter Ada Jr. said.
After the Rojas' original story aired, a good Samaritan gave the couple an 8-week-old puppy in an attempt to help their healing process. "We felt Gucci's death very, very big and this dog is going to make us continue to live," Ada Sr. said as her daughter translated.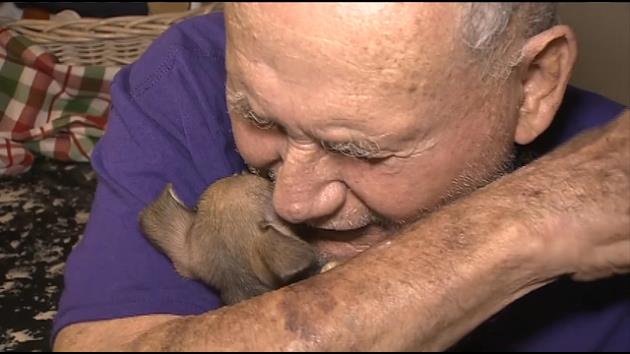 Miguel Rojas was in tears after he saw their new puppy. He and his wife are incredibly grateful for their new companion. "God has given us a gift today," Ada Sr. said as her daughter translated.
The family said that they will make sure to keep this puppy safe.

"IT'S SAD TO SAY, BUT THIS PUPPY WILL NOT WALK THE SIDEWALKS OF MIAMI," ADA JR SAID. "IT WILL NEVER BE IN THE STREETS OF MIAMI....NEVER."