A dog was shot by a neighbor after deputies say it attacked a four-year-old girl and her mother.
Onslow County Sheriff's Office Major Chris Thomas says it happened around 5:30 p.m. Monday on Coral Ridge Road outside of Richlands.
Thomas says the girl was playing at the neighbor's yard when the
ENGLISH MASTIFF
bit the child on her left arm and wrist. Her mother heard the scream and jumped the fence to get the dog off her child.
INTERNET PICTURES OF AN ENGLISH MASTIFF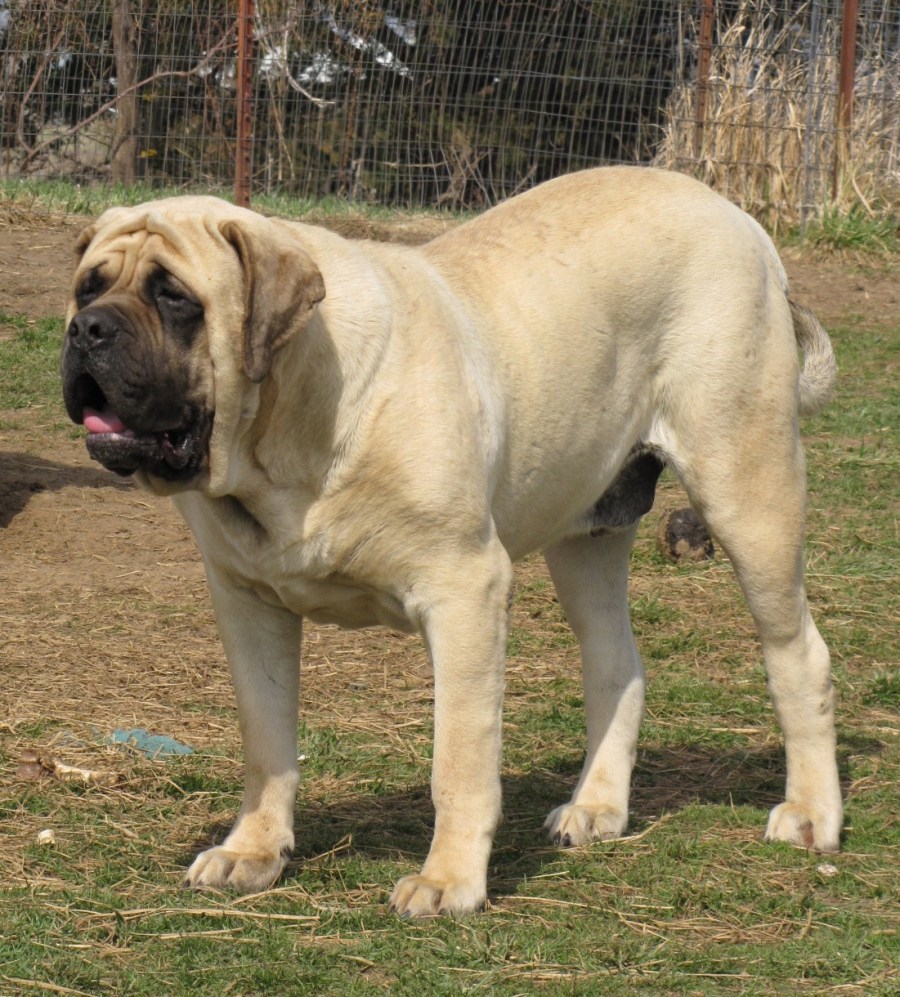 The major says the Mastiff then attacked the mother, who was bitten on the arm, wrist and hand. The dog's owner came outside and tried to get it off the two people, but couldn't.
Thomas says another neighbor arrived with a gun and the owner told them to shoot the animal. After the dog was shot, it let the mother go.
The mother and daughter were taken to Onslow Memorial Hospital and Animal Control took the dog, which was still alive when it left. All Animal Control would tell us this morning was that the case was under investigation.
Neighbors say the mother and daughter are back home today.
http://www.wcti12.com/news/mother-daughter-recovering-following-dog-attack/37393260
INTERNET PICTURE OF OLD ENGLISH MASTIFF
INTERNET PICTURES OF MIXED BREED MASTIFFS:
ROTTWEILER/ITALIAN MASTIFF (CANE CORSO)
AMERICAN BANDOG MASTIFF
AMERICAN BANDOG MASTIFF PIT BULL MIX