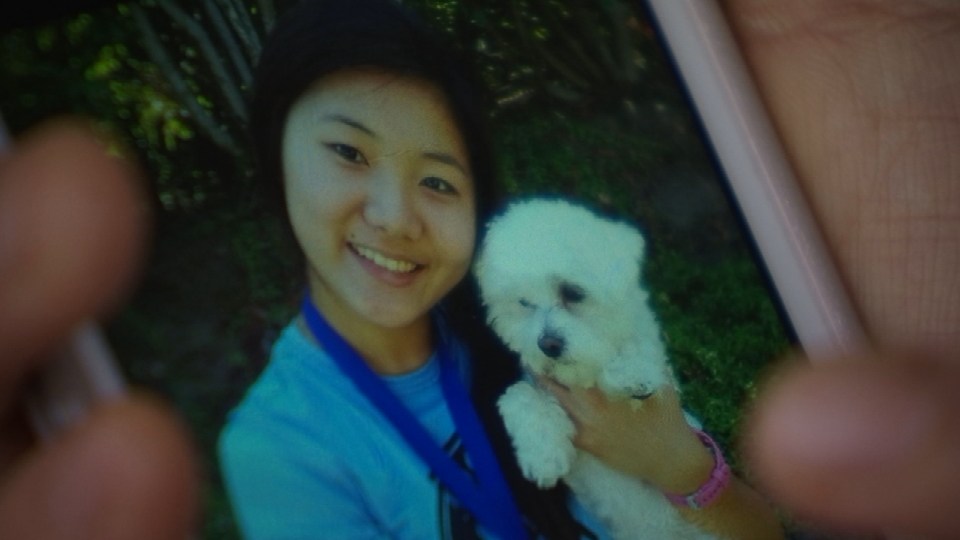 (KPTV) -
A walk through a Keizer neighborhood ended with a
PIT BULL
attack. A small dog was killed and its owner was left with injuries.
Marcie Lim said she was trying to walk her Maltese down her block when she said
THE PIT BULL CAME OUT OF NOWHERE AND ATTACKED THEM.
Lim still has the bruises on her face and stitches in her arm.
"Now it's OK," Lim said.
It happened on Saturday afternoon on McNary Estates Drive. Lim said she was walking on McNary Estates Drive North near Kite Court North on Saturday afternoon with her dog named Heengdoong, which means white dog in Korean.
Lim has had her six-pound dog for the last four years, and he's become part of the family. "The one dog came and he bit my dog. So, I grabbed my dog and he kept biting me. Then I fell down and he took my dog," Lim said.
Lim was trying to do anything to save the dog she's had since it was two months old. "I shouted help me and one lady came out who lives in this area," Lim said. Neighbors soon started to notice the chaos on their street.
"I saw a lady down the street waving her hands please come and help us and so I goosed the gas and got down there as quickly as I could," said Steven Strean, "I saw the lady laying down in the street and she had the dog in her arms and the pit bull was trying to get it away from her."
Strean tried to find anything to try and stop the dog from attacking. "I had two bamboo poles that I broke over its face and it didn't even phase it," Strean said.
Lim still has the blood soaked sweater from the attack and her arm is still bruised and the dog bite is clearly visible. "He grabbed my arm and I didn't feel the pain at first because I was just worried about my dog," Lim said.
Eventually Lim was able to get her dog back with the help of a landscaper who got bit in the process. "It was very determined. Its eyes and everything were just focused. When the lady was holding it, it was just focused on the dog," Strean said.
The Maltese was so badly injured, it eventually died later that night. "It was crazy. I've never seen anything like that before in my life," added Strean.
THE PIT BULL GOT AWAY, AND SO FAR NO ONE KNOWS WHO IT BELONGS TO.
The Keizer Police Department says they can't do much because they have no leads.
http://www.kptv.com/story/28048512/pit-bull-attacks-small-dog-owner#.VNWsQdNTL9c.facebook