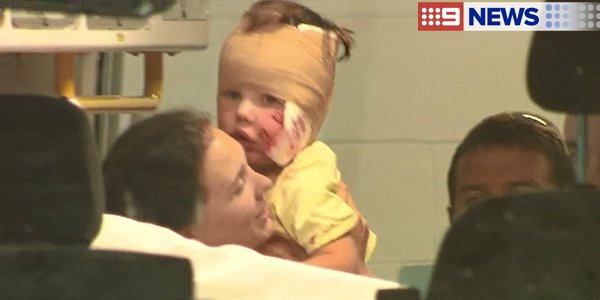 A dog has mauled a young child on the face in Melbourne's outer east.
Paramedics were called to a suburban house in Woori Yallock about just before noon on Monday with reports the child had been attacked.
When they arrived they found the youngster with wounds to his face and head. He's been rushed to the Royal Children's Hospital in a stable condition. The child sustained serious facial wounds, and may need plastic surgery, Channel 7 reported.
The dog, an
ENGLISH STAFFORDSHIRE BULL TERRIER
, belonged to a family friend who was visiting the Woori Yallock property.
Yarra Ranges Council say it impounded the dog at the request of the owner, who is believed to be a friend of the toddler's family.
http://www.theage.com.au/victoria/child-mauled-rushed-to-hospital-after-dog-attack-in-melbournes-east-20160215-gmueop.html