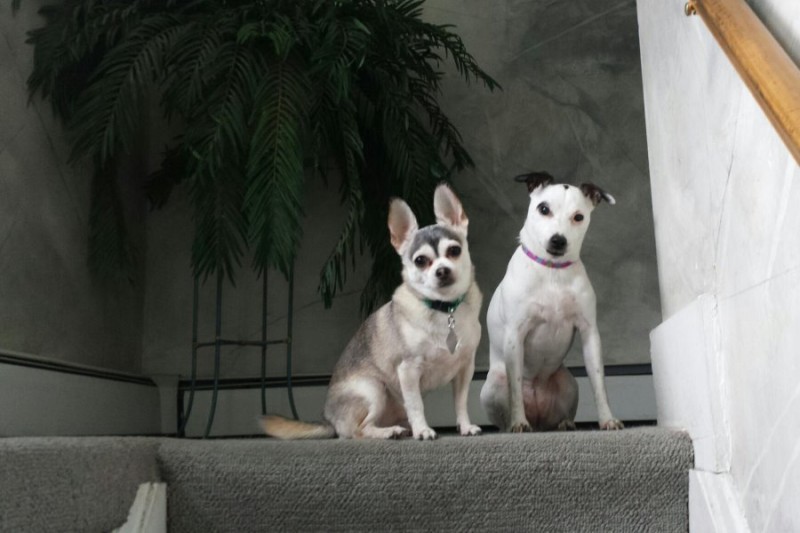 A loose dog believed to have been involved in the attack of two small breeds and a city employee on Main Street earlier this week has reportedly been taken off the street. Animal Control Officer David Bower confirmed Thursday that the dog was identified as the attacker by Paul Locurto, the victim and owner of the two injured dogs, as well as a bystander to the attack.
The dog had neither identification tags nor a microchip that would have identified its ownership. The animal, which Bower described as a "
PIT BULL MIX
," was discovered by a woman in the 400 block of Fifth Street who was able to transport the dog to her home's basement. The dog became aggressive with other animals in the house, Bower said, prompting her to report it to the police as a stray.
"As far as people go, he wasn't trying to eat anybody," Bower said. "He was only animal aggressive."
Bower said that the "vast majority" of animal aggressive dogs he responds to are of no danger to humans and will often appear friendly.
The dog, a 50 pound black and white pit bull mix, is currently in the care of the Niagara County SPCA and is being evaluated at the shelter.
Locurto and his dogs, Chico the Chihuahua and Edie the Jack Russell, were attacked by a loose dog that appeared to be a pit bull while walking along Main Street near city hall on Monday night.
CHICO LOST HIS EYE. EDIE, WHO IS MAKING A RECOVERY, REMAINS HOSPITALIZED WITH A BROKEN SHOULDER BLADE AND 74 STAPLES SPREAD ACROSS HER UPPER TORSO.LOCURTO MANAGED TO HELP FEND OFF THE ANIMAL AND SUSTAINED A BITE TO HIS HAND, CUTS AND BRUISES.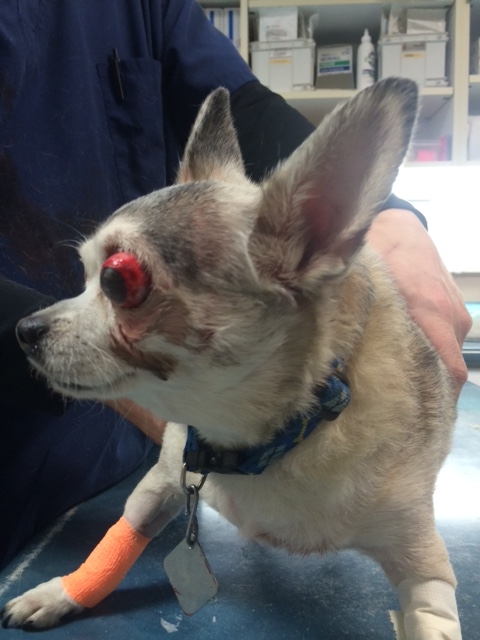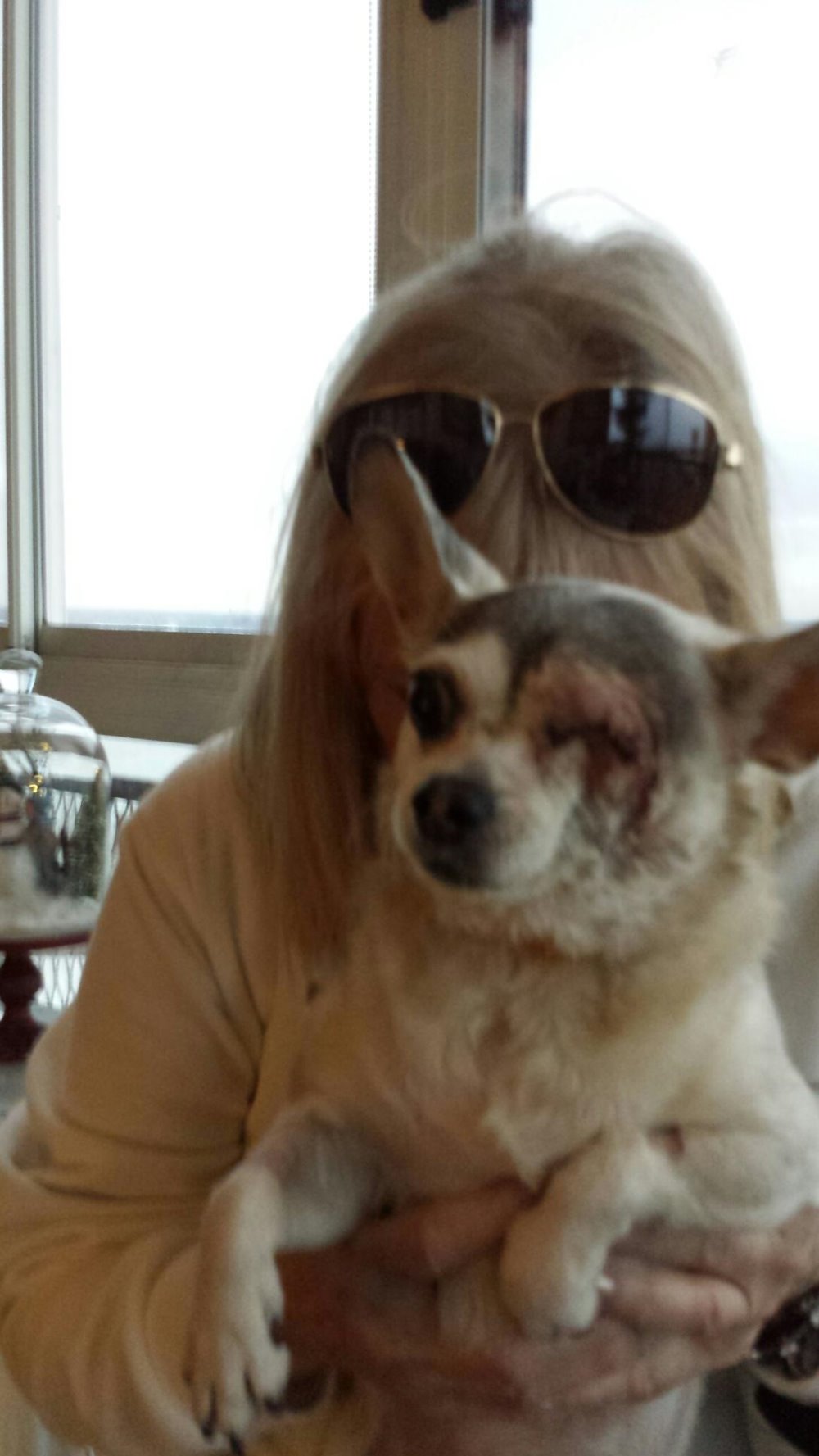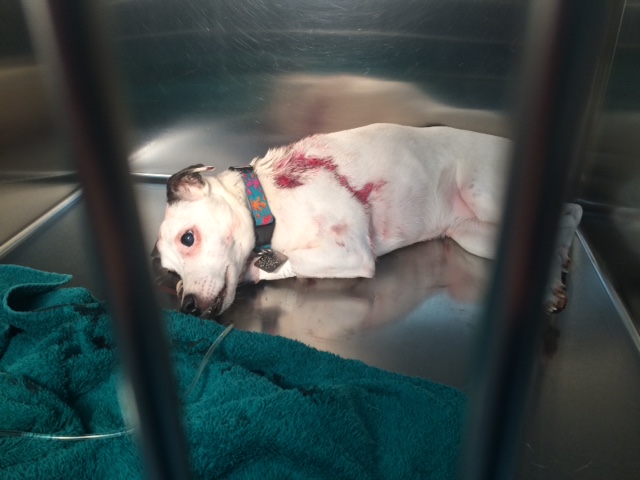 Chico was the first to be attacked. Locurto said he leapt on the pit bull, punching his head and attempting to pry open his locking jaws. The attacking animal was then distracted by Edie, who had come to the side of her distressed owner.
Edie limped quickly back to the house with Locurto in pursuit, Chico in his arm. Edie beat him to the steps and collapsed, he said, as the attacking dog charged again. A neighbor, alerted to the incident, made his way outside to help Locurto and finally chase the dog off.
The veterinary bill for Locurto's dogs, cared for at a Grand Island animal hospital, totals
$5,000
. The family has set up a crowd-funding campaign to assist with the medical fees. The fund can be found at:
www.gofundme.com/css3ygjc
.
http://www.niagara-gazette.com/news/crime/dog-involved-in-falls-attack-in-custody/article_1a8e9a64-d104-11e5-9bbc-0f1b65522c4d.html