http://www.heraldtribune.com/article/20160308/ARTICLE/160309681/0/SpottedLogin?Title=Attorney-challenges-vet-s-story-on-Padi-and-second-bite
BRADENTON (FOX 13)
- A Manatee County dog that was given a second chance after biting a child is under investigation again.
Deputies say the dog named Padi is now accused of biting a 4-month-old puppy on the nose at his owner's veterinary clinic. The sheriff's office says Dr. Garenberg could face criminal charges.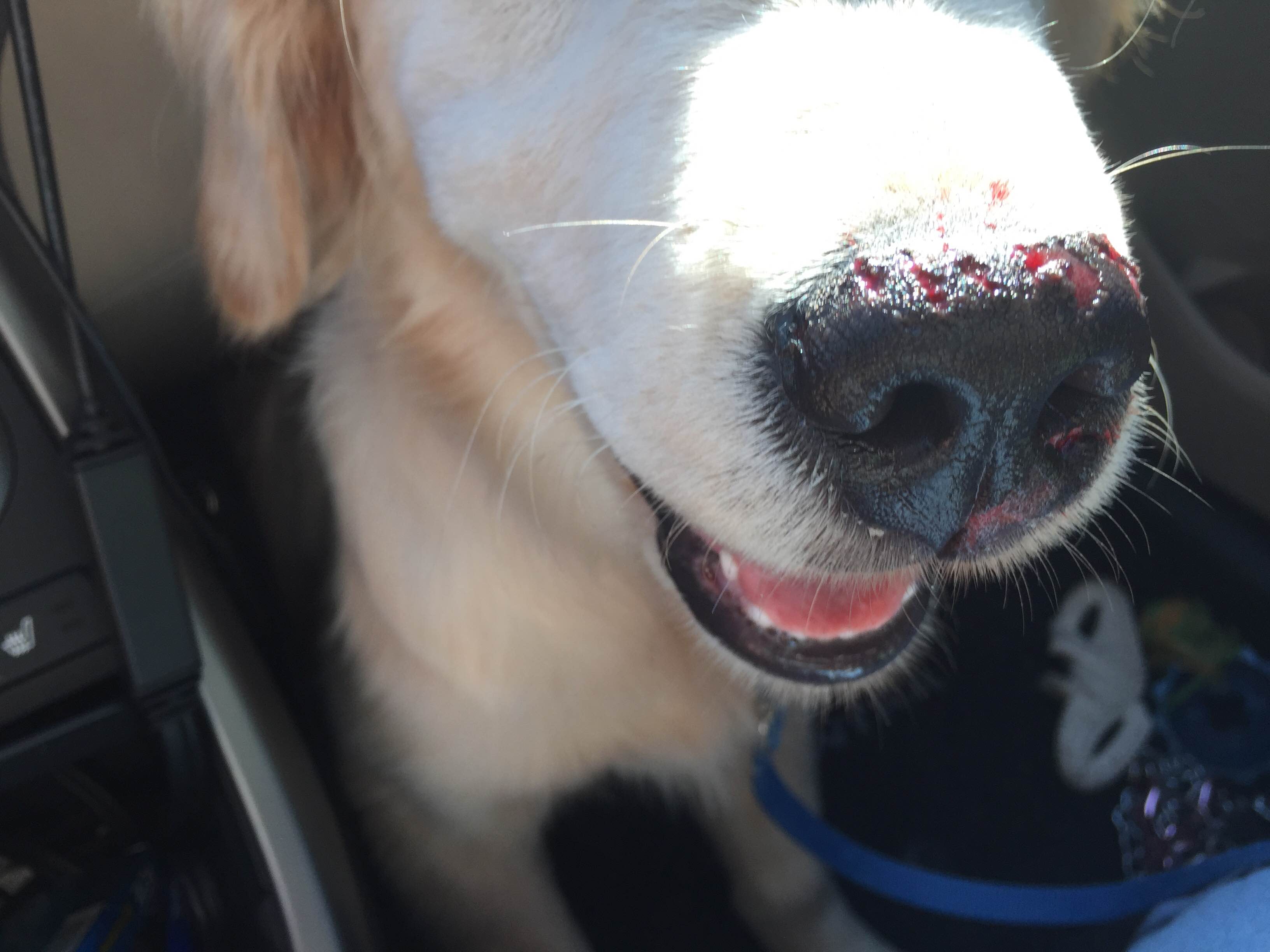 The woman who filed the claim says the puppy was training to be a service dog. She says the attack was unprovoked.
Padi's owner says the dog did not need serious medical attention
Last year, Padi became a social media cause when he was facing a death sentence after biting a child. A 4-year-old boy was playing with Padi at Garenberg's clinic when the dog retreated under Gartenberg's desk. The boy attempted to follow the dog and the dog bit his ear
taking off a good portion of it.
Soon a Free Padi Facebook page racked up more than 27,000 like and hundreds of supporters turned out at county commission meetings and at the hearing in November.
His owner asked a judge to spare the dog's life; the judge ruled that the dog wasn't dangerous. Sarasota Judge Andrew Owens ruled Florida's 25-year-old dog bite law unconstitutional calling it "arbitrary and unduly oppresssive." That move released Padi.
Eventually a bill to protect animals from death row passed the House in Tallahassee. Padi's Bill was headed to the governor's desk as of February 2016.
http://www.wtsp.com/news/local/report-padi-attacks-service-dog/72407916
http://www.bradenton.com/news/local/article64564892.html
http://www.bradenton.com/news/local/article50237830.html
MANATEE -- After sending several unanswered letters to Padi the dog's owner, the family of the child bitten in the ear by Padi has filed a civil suit against his owner and the Pet Clinic for the damages.
"We had no choice," said Dan Dannheisser, attorney for the child's family. "This little boy is going through three surgeries."
The complaint against Paul Gartenberg and Pet Clinic was filed July 30 in the 12th Judicial Circuit.
Padi, a 4-year-old male Labrador mix, bit the 4-year-old child's ear June 4 when the child and his babysitter were visiting the Pet Clinic, 714 60th St. Court E., Bradenton, which is owned by Gartenberg.
The complaint claims the Gartenbergs are "strictly liable for all damages and injuries" caused by Padi as stated in Florida statute 767.04.
Dannheisser said they tried to allow an avenue for parties to resolve disputes without filing the lawsuit. When several requests to obtain Gartenberg's insurance carrier were not answered, Dannheisser said they had no choice but to file the suit.
After a default was entered Sept. 3, Dannheisser said they heard from the insurance carrier and then "agreed to set aside the default."
"It is more reasonable to have issues resolved on the issues themselves," Dannheisser said. "We are now attempting to resolve the issue."
The child can't have the first reconstructive surgery until a year after the injury so the total cost is unknown, according to Dannheisser.
Accounts differ on what happened in Gartenberg's office, whether the child lunged at Padi in an effort to get him out from under the desk or if Padi lunged at the child when he bent over to pick up a toy by the desk.
Dannheisser said the child was brought into Gartenberg's office where Padi's toys were kept.
"This is not a question about what happened," Dannheisser said. "At one point, when he bent over to pick up another toy, the dog bit him. That doesn't mean the dog needs to be euthanized."
After Wednesday's hearing about the constitutionality of the Florida dangerous dog statute, Gartenberg said it was a defensive bite.
"If he was really trying to injure this child, he would have gone for his face or neck," Gartenberg said. "He didn't do that. He just nipped him in the ear and little kids' ears are soft. It's unfortunate that he needed a couple of stitches."
When asked whether Gartenberg had been in contact with the child's parents, he said he tried but his attorney and the Manatee County Sheriff's Office told him not to later.
"Initially at least, the child's father was very angry and the sheriff's office and Animal Services said do not approach this gentleman because we can't be responsible for your safety," he said.
Gartenberg added they visited the hospital to "make sure the child was OK. He got patched up. He was discharged that same evening."
Gartenberg has not spoken with the child's father since, he added.
http://www.bradenton.com/news/local/crime/article43444740.html
A YELLOW LAB, A CHOCOLATE LAB, AND A BLACK LAB