Spalding's neighbor, Danny Turner, Sr., heard screams and saw the attack just down the street.
"That little girl's fighting for her life, and they were viciously eating on her legs and arms, and when I got there, that's when the fight began," Turner said.
Turner and his son, Danny Turner, Jr., said they had to stab them with his pocket knife.
"That's when I went like this into the neck," the elder Turner said while motioning how he used his knife to fend of the dogs, "And we went to working on them dogs."
"They just grabbed my arm and started moving their heads around and just shaking it," Spalding said.
Spalding suffered
A BROKEN ARM, CRUSHED BONES IN HER FEET AND A SEVERED TENDON IN HER BIG TOE.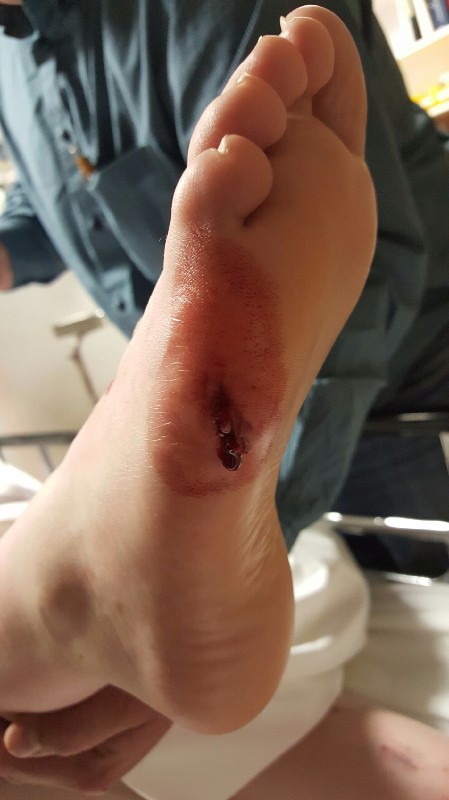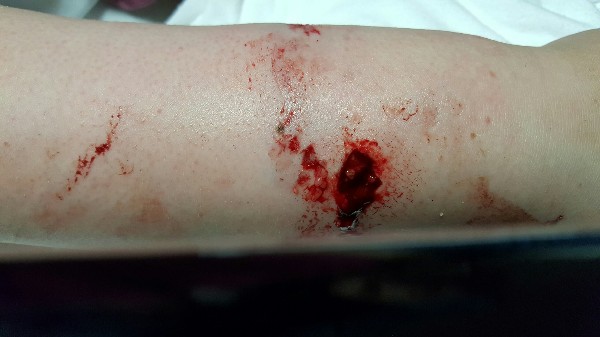 "All I could think about was, 'I'm fixing to die,'" Spalding said. "I was just
really scared, and
I was too nervous to really know what they really did to me."
Hamlin Police Chief Bobby Evans said the three dogs will be quarantined at animal control for 10 days. He said the future is uncertain for the dogs because the investigation is ongoing.
Turner, Sr. believes Spalding was seconds away from losing her life.
"Thirty seconds, I'm telling you the way they were coming up through here," Turner said, pointing to the area near the neck the dogs were going toward. "It would have killed her."
"If them guys didn't come up and get the dogs off me, I probably wouldn't be here," Spalding said.
Neighbors said loose dogs in general are a big problem around town.
"It's a terrible problem," said Lisa Oliver, a Hamlin resident. "It's all over. You can't hardly go for a bike ride or a walk without being nervous."
We left a message with Evans asking if the owner of the dogs will be cited or face charges. We also asked if the city will take steps to reduce the number of stray or loose dogs.
Neither of those questions were answered as of publication.
A
GoFundMe page
has been set up to help with Spalding's medical bills.