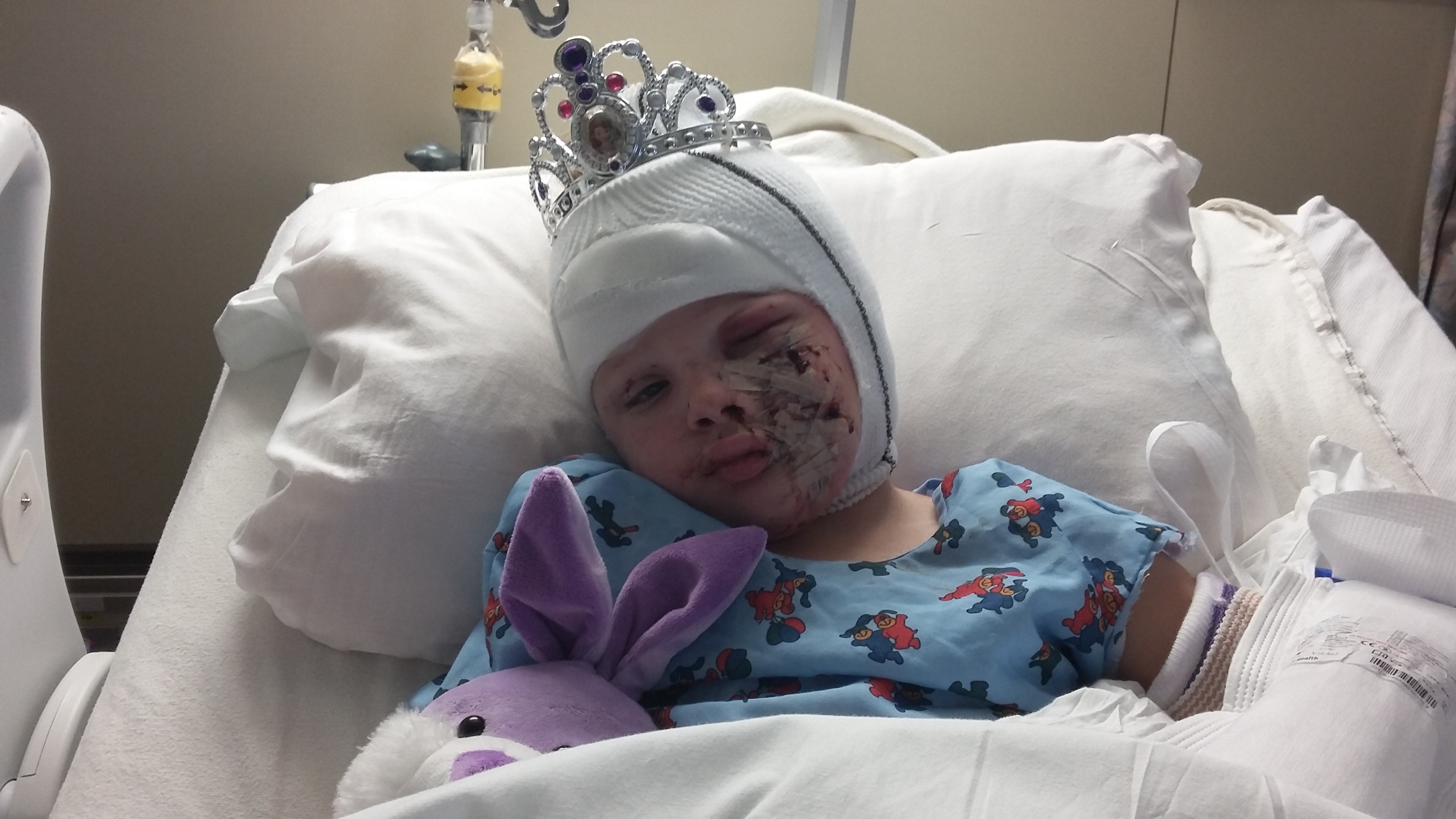 Update: 5:33 p.m. 3/28/16
The family of the young girl reached out to 13 News. The girl Breanna is a five-year-old preschool student at Spencer Elementary.
She has a broken arm and a broken wrist.
Breanna also has lots of facial and head trauma. She will need several more surgeries to correct all the issues.
The family adds it will be a long road to recovery.
Original

A young girl was seriously injured after
A DOG
bit her Saturday night in Roane County.
According to 911 dispatchers, a call about the incident came in around 8:30 p.m. Saturday night, March 26.
Roane County deputies and state police responded to the incident.
The extent of the girls injuries are unknown at this time.
Animal Humane officers were able to captured the dog and has put it in a shelter.
Stay with 13 News for more on this developing story.