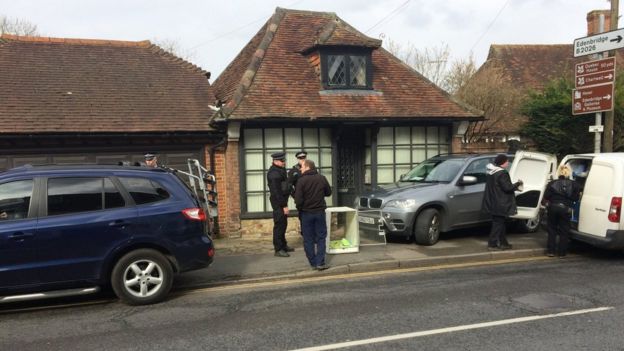 UPDATE:
Kathleen Mongan, 45, was left homeless after a fire broke out in her housing in Catford.
The single mum-of-four claims a dodgy fridge freezer was to blame for the fire in south east London, which killed one of her six dogs. Steve took her in along with her 5 dogs.
UPDATE:
http://www.kentonline.co.uk/sevenoaks/news/man-seriously-injured-after-being-92175/
Firearms officers were called to a house in Vicarage Hill, Westerham, at about 07:10 GMT on Sunday.
The road outside the property was closed temporarily by officers to "ensure public safety", police said.
The BBC understands officers in riot gear contained
FIVE DOGS, TYPES OF BULLMASTIFFS,
in one room at the property before they were removed.
Specially-trained animal handlers, assisted by an RSPCA inspector and an independent vet, sedated the animals.
They were taken out of the property one-by-one in individual kennels, and are now in police care.