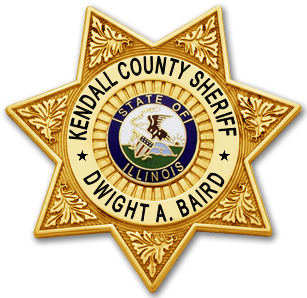 An aggressive dog described as a
PIT BULL MIX
was allegedly shot one time by an individual in the Susan John Park located on Hampton Road in Boulder Hill Saturday afternoon around 2:10.
According to the Kendall County Sheriff's Office, deputies were called to the scene for a report of a loose dog being aggressive toward a person and their leashed dog.
Upon arriving on scene, deputies found that the pit bull mix had been shot by another person and was found deceased.
The person who shot the dog witnessed the aggression of the dog from his home near the park and interceded between the dog and the victim.
Deputies said that the individual who shot the dog had a valid Illinois Concealed Carry License and immediately unloaded his firearm and turned it over to deputies. No other injuries were reported.
Deputies added that the dog had a history of aggression and biting.
The Sheriff's Office investigated two previous incidents this year involving the same dog that have resulted in the owner of the dog receiving two citations for no rabies tag and one citation for a dog running at large.
Deputies said that the dog had also been referred to Kendall County Animal Control for one of the previous incidents for a bite.
The incident does remain under investigation by the Kendall County Sheriff's Office.