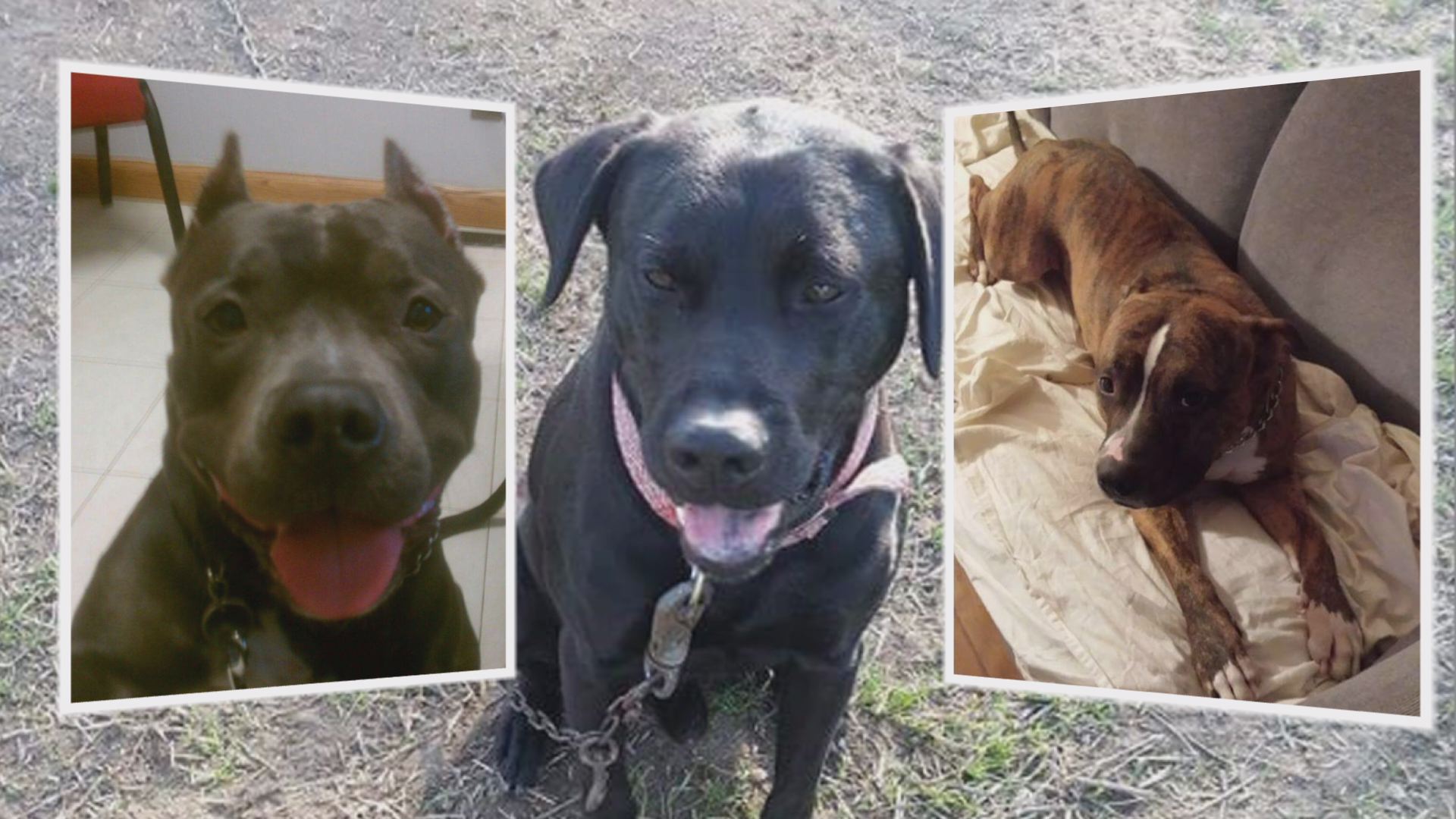 VIDEO:
http://www.wfmj.com/story/31740316/update-dog-warden-says-liberty-dog-attack-isnt-the-first-of-its-kind
A dispute between neighbors in Liberty Township began over a chain of events that killed one dog and injured two others.
"My wife was making her lunch in the kitchen looked out the window and just started yelling hysterically, 'they're killing Carter, they're killing Carter," Samuel McGee described to 21 News his side of the story.
McGee says he ran to investigate and saw HIS NEIGHBOR'S TWO PIT BULLS attacking his family's black lab, 7 year-old Carter.
"I ran out the house yelled at them, they didn't move. So I went and grabbed my 9 mm. (I) fired a warning shot. They didn't move and unfortunately I had to protect my dogs and my family is how I felt about it," said McGee.
McGee says he fired six shots -- killing one of the pit bulls and severely injuring the other.
A trail of blood from the injured dog leads to the home of Shadi Mohammad, who lives two houses down.
21 News spoke to Mohammad shortly after the ordeal. He had just buried his dog, 8 year-old Sapphire, and was worried about the other, 5 year-old Taz.
"A piece of my heart got taken away from me today," said Mohammad.
Mohammad pointed out his yard is completely fenced in and pad locked. He says, it was just when he was loading up the dogs into the car to go to the park that chaos began.
"They just ran over to sniff or what ever dogs do, sniff each others butt and then I heard gun shots -- a rapid amount of gun shots," described Mohammad.
Mohammad says he doesn't believe his dogs would attack the lab but, if they did, he wishes his neighbor wouldn't have been so quick to fire.
"There is no need to fire seven shots. It's clear to me his intentions were to kill my dogs," said Mohammad.
"I love my animals and I love my family. I took matters into my hands the best way I felt necessary to do so and unfortunatly it just didn't have a happy ending," said McGee.
McGee says he believes Mohammad's dogs had been deemed dangerous because of previous attacks. Mohammad says that's not true.
21 News was unable to reach the Trumbull County Dog Warden after business hours for a clear answer. But, looked up court records and were unable to find any that would indicate the dogs were considered vicious.
Both the injured lab and pit bull are now recovering.
McGee says Carter suffered a tear in his rectum and was missing a chunk from his rear end. The dog also had several punctured holes from teeth marks in his rib cage, front legs and ear. The veterinarian costs forced the McGee Family to max out their credit cards.
"Money is not the issue right now, it's the livelihood of our family member," said McGee.
Mohammad says Taz was shot twice -- once in the front leg and once in the back leg.
"I'm very thankful, thankful to God. I thank him that Taz is going to live. They told me he is stabilized but, there is a 50/50 chance they will have to remove one of his front legs which is very sad because he is a very athletic dog (that) loves running, loves playing," said Mohammad.
Police are investigating and say charges are possible.