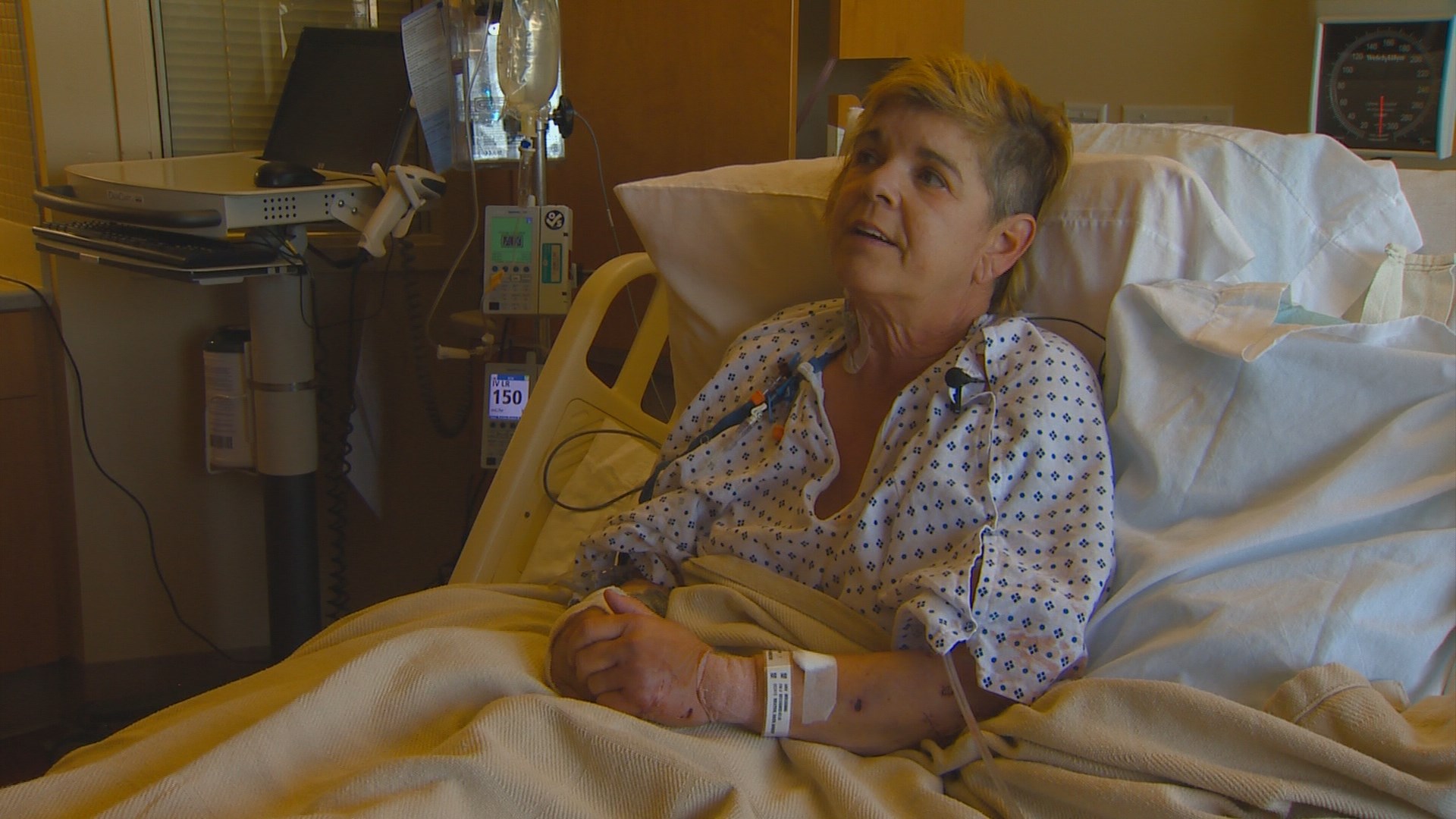 MALHEUR COUNTY -- A Weiser woman was seriously injured when she was attacked by a pair of dogs in Malheur County Monday.
The victim, 58-year-old Sandra Russell, says she was mauled while visiting a relative's house on Railroad Avenue, just outside Ontario city limits.
"When I knocked, the dogs started barking, and I have had a few issues with the dogs. I couldn't really figure it out, but they just didn't seem to like me," Russell said.
Russell says she was outside the home when the dogs,
BOTH
ROTTWEILERS
, attacked.
"For whatever reason he just started, they started pulling at my coat and we just started saying 'oh no,'" Russell said.
An attack Russell says went on for about 15 to 20 minutes.
"At some point in it I think we both felt like we are now trying to save my life. I mean that's just how bad it got," Russell said.
Russell's sister-in-law was finally able to pull the dogs off her and get them in the house.
"Because she knew they wouldn't bite her, or didn't think they would, she started going around me protecting me," Russell said.
Russell was taken to a hospital in Ontario, then transported to Saint Alphonsus Regional Medical Center in Boise. A hospital spokesman said she was listed in fair condition Wednesday.
Malheur County Sheriff Brian Wolfe said the dogs' owners killed both the pets after the attack, which could pose a problem - typically, dogs that attack people are monitored for ten days to determine whether they are showing signs of disease. The Rotteweilers' heads will be sent to a state lab for rabies testing, he said.
The attack remains under investigation, but Wolfe said it's unlikely the dogs' owners will be charged with a crime.
The pets had no history of violent incidents, he said.
"They were not running at large, they were on the property of their owners," he said.
In the meantime, Russell says she does have a message for any dog owners.
"When you have a dog that is that aggressive, period, you gotta do something with that dog, period," Russell said.