Carolyn Morton said her family was getting ready for a cookout in the backyard while her daughter Hailey was outside playing.
She said Hailey was running along the neighbor's fence where
A 90-POUND DOBERMAN PINSCHER
lives when the dog jumped up and attacked her.
"I heard her screaming and all I saw was blood running down her face," said Morton.
Family members called 911.
Hailey was rushed by ambulance to an area hospital with severe lacerations and puncture wounds to the right side of her face.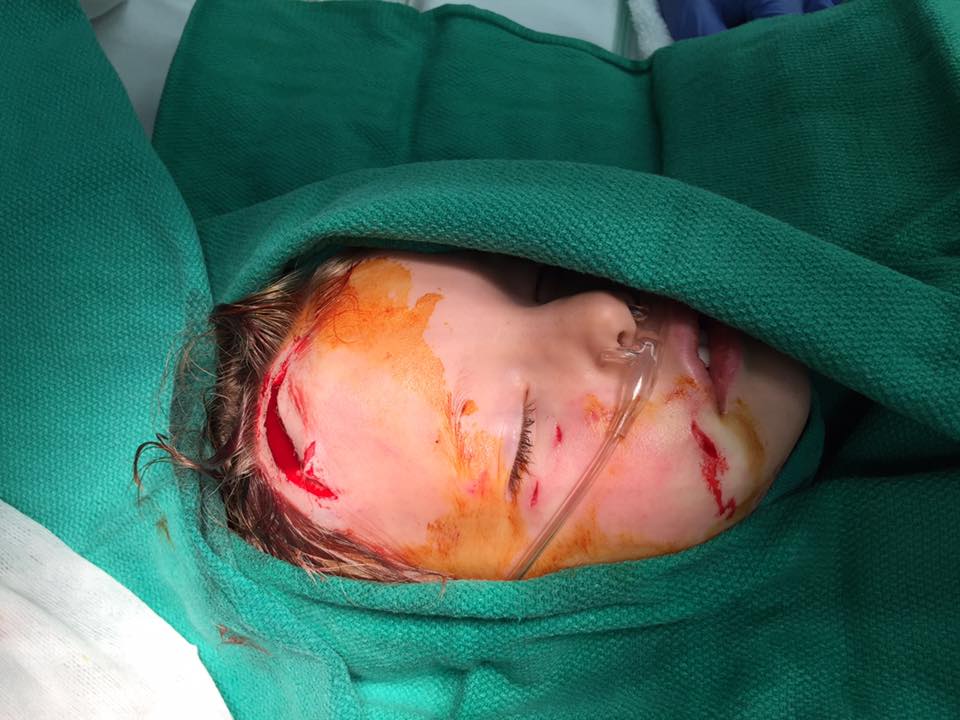 The Doberman lunged over the fence biting her causing a 3.5 inch laceration to the top of her forehead that went to the skull and 4 puncture wounds on her face.
The dog was taken to Maury County Animal Control where he is being quarantined for 10 days.
According to the incident report, the dog's owner had moved out of the home, abandoning the dog on March 1.
However, the dog owner told News 2 she was still in the process of moving her belongings and was planning to come back to pick up the dog the day the attack happened.
She also said she stopped by the house daily to feed the dog and claims the pet has never been aggressive or attacked
anyone in the past. She said she believes he was simply trying to get the little girl's attention to play.
The owner told News 2 she now plans to put the dog down and calls the attack "unfortunate and awful."
No charges have been filed.
Maury County Animal Control officials told News 2 there is an "abandonment of a dog" law in Tennessee and suggests attaching a note to a pet if you have to leave it behind but plan to pick it up at a later time.
With the warmer months ahead when more dog attacks happen, officials said this incident should be a lesson to parents to be extra careful around pets you and your children may not know very well.