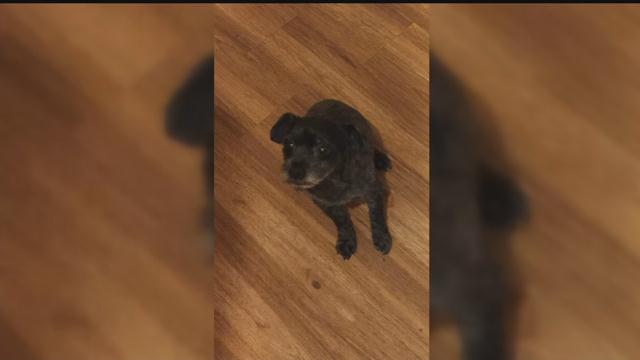 VIDEO
Christina Elliott-Pipp never thought a weekend trip out of town would end in tragedy.

"She looked me in the eye and told me, 'your dog died of old age and I'm very sorry,'" she said.

She said those were the words spoken to her by the owner Pet University, or PetU, about Coco.

"[She said] two of her employees had found my dog foaming at the mouth inside of his kennel," she said.

But Elliott-Pipp said Coco had just got a clean bill of health from the vet. So when she asked to see the Pomeranian poodle, she knew something was wrong.

"He was covered in blood," she said.

Pictures show one wound to Coco's leg. The others are too graphic to show.

Elliott-Pipp paid more then $600 to have another doctor do an autopsy. She read some of his findings.

"There are a few full thickness puncture wounds on the body, including over the left side of the neck," she said. "They were severe enough injuries it was likely the cause of death."

The family said PetU later changed their story, telling them an employee let Coco outside to play with other dogs. But instead of watching the dogs, the employee went inside to do cleaning.

In a statement, Pet University said it is saddened by the incident and the owners "didn't lie or attempt to hide what had occurred. We just needed time to determine the facts so that we as a company could take the necessary steps to deal with this accident."

But the comments are insulting to the family, who is grieving the loss of a beloved friend.

"I feel Coco's story needs to be heard so other people don't take their dogs there and other dogs don't get injured or killed," said Taylor Pipp.

Since the accident, PetU said it has put more precautionary measures in place to ensure their clients safety, which is their number one priority.

Meanwhile, Coco's injuries are being further evaluated at the state lab in Madison. The family plans to file a complaint with the Division of Neighborhood Services.
Here is the full statement from Pet University:

"Pet University has experienced an unfortunate incident this past weekend involving one of our beloved clients. We are deeply saddened by this accident and want everyone to know that as pet owners and animal lovers, the health, safety and happiness of our client's dogs is always our number one priority. This matter is currently being handled with the parents of the family member. The social media posts on Facebook do not paint an accurate picture of the full story. The Owners did not lie or attempt to hide what had occurred. We just needed time to determine the facts so that we as a company could take the necessary steps to deal with this accident. Since the accident, we have put in place even more precautionary measures to ensure our clients' safety. We want our clients and the public to know all necessary steps are being taken in order to assure the safety of all of our clients. Please be advised that we cannot discuss specifics of the situation with anyone but the client involved."
http://www.cbs58.com/story/31778847/milwaukee-family-sends-warning-about-local-kennel-after-pet-dog-dies