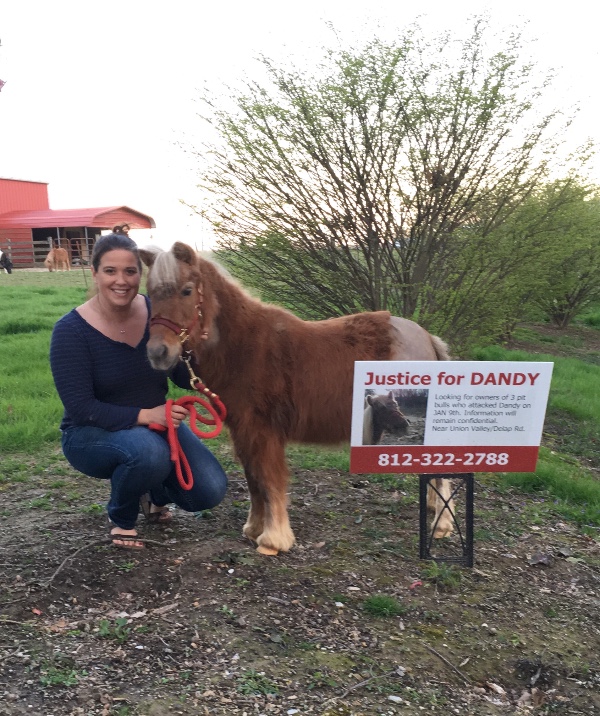 https://www.gofundme.com/ew3x9wmc
On January 9, 2016; in Monroe County, Indiana, our twenty-seven year old miniature horse was brutally attacked by three pit bulls which jumped over the fence into the pasture. Dandy Do Right is a National Grand Champion Youth Driving Horse. This is a miniature horse who loves children and they love him.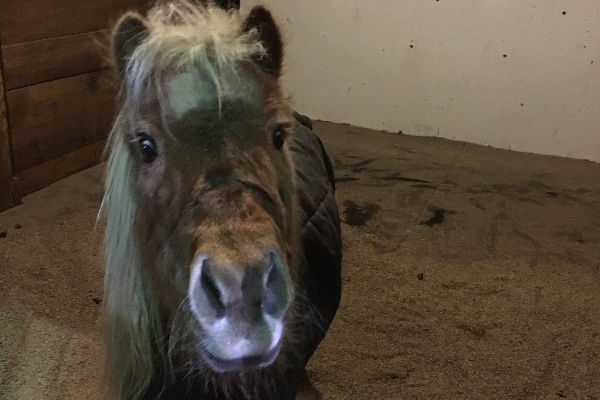 Someone's careless behavior by letting their dogs run may have cost us the joy in our live's which Dandy brings as well as the joy in others' lives. Dandy was taken to the vet clinic for intensive care. The pit bulls caused horrific damage that the Vet believes can be healed. He will forever be changed but may live to encourage children and others with disabilities to stay strong and live well no matter the disability. We do not know who their owners are or where they are located. They may never be held accountable for their crimes or made to pay the large vet bills we are incurring on a daily basis. We are asking for help with Dandy's vet bills. We think the amount we are asking is on the low side. Whatever is left over will be used to help other owners who are unable to pay their full vet bills in Dandy's name, Pets Alive, & The Monroe County Animal Shelter. Please consider some amount. Each dollar adds up.
Thank you!
The following photos are of some of his injuries. The more horrific injuries will not be shown.