WAKE COUNTY (WTVD) --
A Wendell man is facing felony dog fighting and animal cruelty charges after authorities were initially called to his home to investigate an unusual odor.
Officers with the Wendell Police Department arrested 48-year-old James Edward Harris Tuesday at his home on Old Tavern Road after discovering the odor was coming from several animals.
Neighbors said the barking and the smell coming from the house had become so obnoxious that someone called police.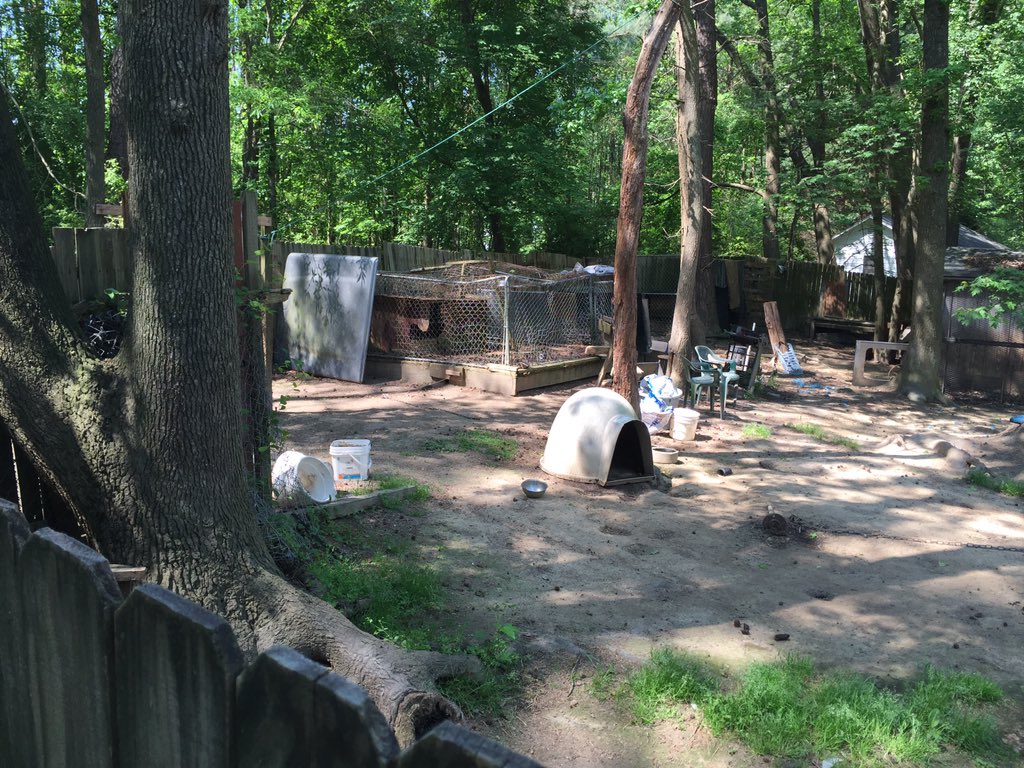 Investigators found a large number of pit bull dogs in Harris' backyard and inside the house.
Authorities said officers also found numerous items inside the house and on Harris' property that are commonly used to train dogs for fighting.
"What we saw there and the evidence we collected suggested to the investigators and to Wake County Animal Control who really are the experts in handling animal-related matters, that there was training of dogs going on at that residence," Wendell Police Chief Bill Carter said. "Training of dogs to fight."
Wake County Animal Control later seized 14 pit bulls - including puppies - and Harris was charged with 14 counts of felony cruelty to animals and 14 counts of felony dog fighting.
Harris was also charged with driving while his license was revoked.
He was taken to the Wake County Detention Center and placed under a $1,005,000 BOND.
An investigation remains ongoing.
Neighbors who watched the raid said some of the dogs were in bad shape.
"One of the dogs they brought out they put in a van, it looked pretty bad and they drove it off real quick," neighbor Roger Brantley said. "So I'm assuming they took it to a vet cause it needed some medical attention."
The dogs are being evaluated at the Wake County Animal Shelter and those in need are being provided necessary medical care, according to authorities.
http://abc11.com/1311451/