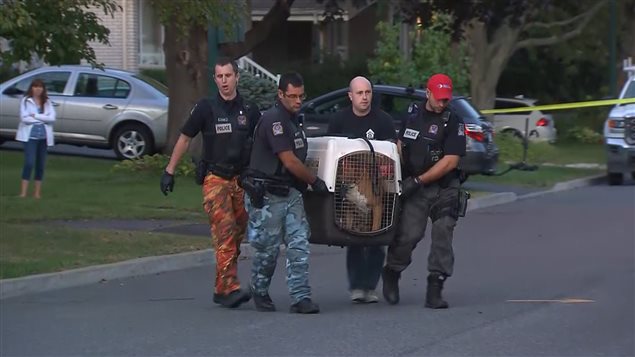 ONE OF THE PITS THAT ATTACKED VANESSA IN SEPT 2015
If adopted, the ban would allow current pit bull owners to keep their animals if they respect various requirements, including liability insurance of at least $250,000, the completion of an obedience course and proof that the dog is carrying a microchip. Owners must muzzle pit bulls in public and will not have access to dog exercise areas.
Brossard Mayor Paul Leduc believes city council could adopt the new bylaw on July 5.
The city will hire a public inspector to oversee the application of the bylaw, which will be implemented in coming weeks.
THE GIRL SUFFERED A FRACTURED SKULL AND HAND, AND THE MUSCLES ON THE LEFT SIDE OF HER FACE WERE CRUSHED BY THE ANIMAL. The girl's parents met with city councillors and the mayor requesting changes to regulations for dogs.
Ontario adopted a province-wide ban on pit bulls about 10 years ago. They are also forbidden in La Prairie and Outremont.