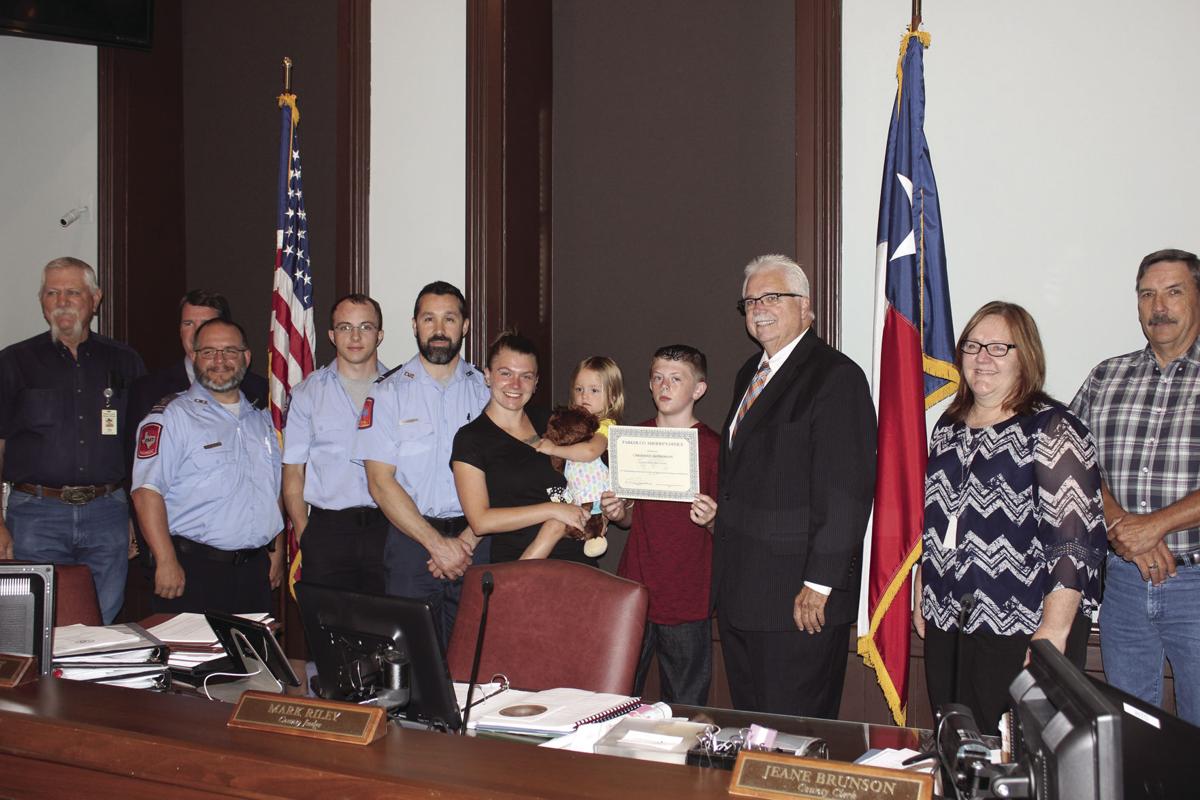 A 12-year-old boy who saved his little sister's life when she was attacked by a dog was recognized for his bravery by the Parker County Commissioners Court on Monday.
Christian McPherson appeared before the court to accept the honors while Danie Huffman, public information officer for the Parker County Sheriff's Office, described McPherson's heroic actions.
Around 7 a.m. on May 5, the Parker County Sheriff's dispatch center received a call from a Hudson Oaks residence in regards to a dog attack.
The family dog had attacked McPherson's little sister, and he protected her by pushing and pulling the dog away, Huffman said.
"Christian shoved a
PIT BULL/SHARPEI MIX
in the face and pulled him away by the collar as he was mauling his two-year-old sister," she said. "Angelina was saved by these measures."
As McPherson's mother, Amy Robbins, attended to his sister's wounds, she handed the phone to McPherson to call 9-1-1.
"He remained calm and gave accurate information, as LifeCare Dispatcher Chase Boyd gave him emergency instructions until paramedics and emergency personnel arrived," Huffman said.
Angelina survived the attack, but suffered "severe lacerations" to her face and head, and underwent a three-hour surgery that resulted in 150 stitches.
For rescuing his sister, McPherson received a Junior Deputy certificate, signed by Parker County Sheriff Larry Fowler.
McPherson was also nominated to receive the 9-1-1 Kid Hero award from the North Central Texas Council of Governments, an award the council presents to young people who take life-saving action during emergencies.
Huffman also commended the LifeCare paramedics who responded to the call, Scott Calhoun and Art Montes, as well as dispatcher Chase Boyd.