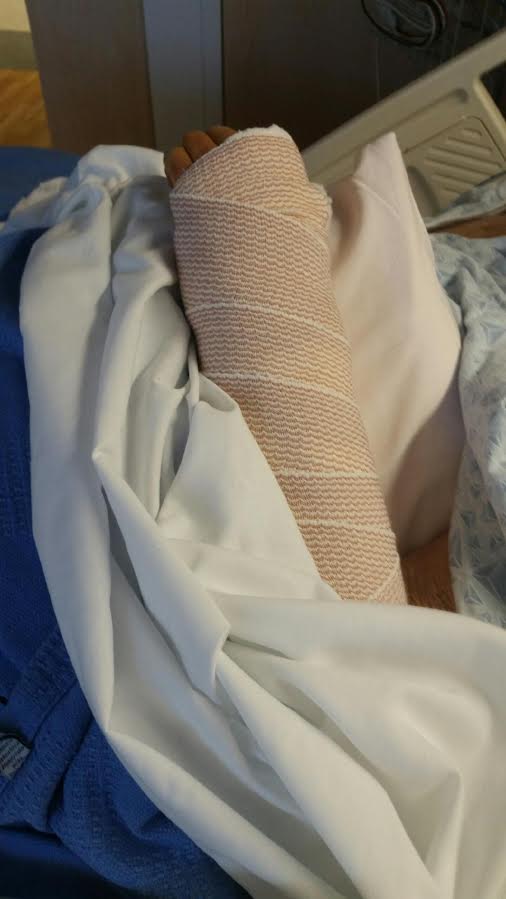 A dog will be euthanized after it attacked an 85-year-old Atascadero woman Friday morning.
Animal control confirmed that the
PIT BULL
will be put down.
The attack happened around 9 a.m. Friday on Morro Road near the intersection of Highway 101.
Mary Martindale says she was headed to the bank when the dog, which was on a leash, lunged and bit her left arm as she was walking past the dog and its owner.
Martindale was taken to the hospital for surgery.
The dog's owner was arrested on a parole violation.
Martindale's daughter, Alexandra, says her mom plays the piano and it's unfortunate that this happened.
"The surgeon came out and told me that it was all stapled and mini layers of stitches underneath. The bite went down to the bone. I actually saw it and it was pretty deep," said Alexandra Robin.
It's still unclear at this point if there will be any charges against the dog's owner.