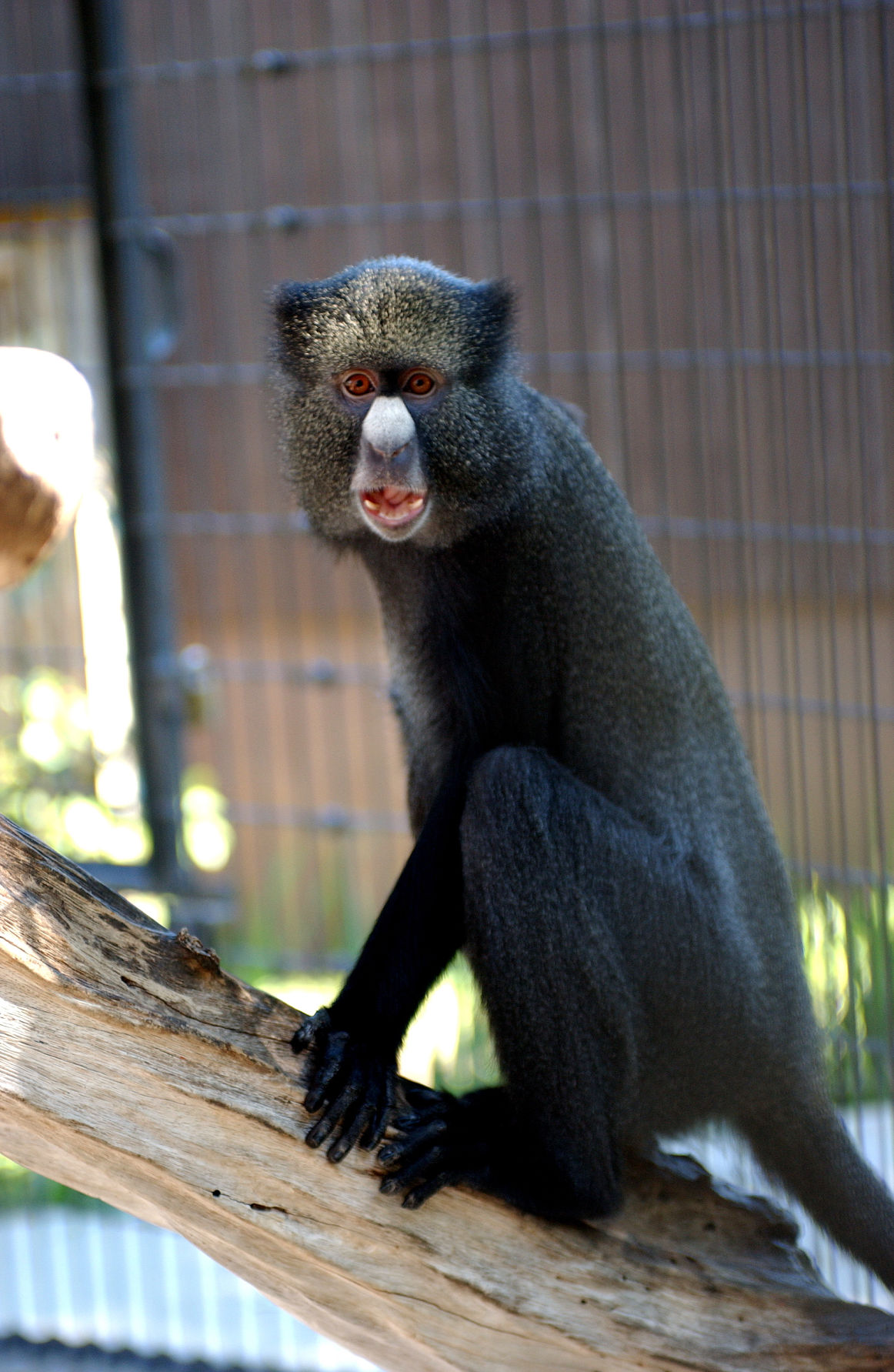 Three monkeys at the Baton Rouge Zoo are dead after dogs

broke into the zoo in the early hours of Tuesday morning and attacked the primates as they reached out of their exhibit.
Kaki Heiligenthal, the zoo's director of marketing and development, said Wednesday that zoo officials are still trying to figure out the sequence of events that led to the monkeys' deaths. But surveillance videos have helped them put together some of the clues.
The monkeys that died were spot-nosed guenons, which are natives of Africa and are known for their colorful markings. The oldest was a 29-year-old female, while a 22-year-old male and 18-year-old male died as well.
The domestic dogs
were not able to enter the guenons' exhibits, Heiligenthal said. But zoo officials believe the dogs got close enough that they were able to grab the guenons when the monkeys reached out of their exhibit, causing fatal injuries.
When zoo keepers arrived on Tuesday morning, they found the 22-year-old guenon and 29-year-old guenon already dead. They then euthanized the 18-year-old, who Heiligenthal said had extensive and severe injuries.
Heiligenthal said zoo officials are still trying to capture the dogs and locate the entry point where they got into the zoo. She said the zoo's perimeter fence was checked two weeks ago and is monitored routinely.
The monkeys' deaths this month come after the zoo experienced a rocky spring, marred by deaths of two giraffes, a tiger, a golden lion tamarin and a few other animals.
The zoo requested an investigation from their accrediting agency, the Association of Zoos and Aquariums, after the giraffes died. The investigation in May cleared the zookeepers of wrongdoing and pinned the death on "unfortunate circumstances."
The zoo also requested an investigation from the U.S. Department of Agriculture in April after a young tiger died suddenly and unexpectedly. The USDA investigation has not been released yet.
Zoo officials are also in the middle of pitching a $110 million rebuilding campaign to the public, which could include a location change. The possible location change has been controversial, particularly for residents of north Baton Rouge, who have said they want to keep the zoo at its current spot though the zoo's ZIP code tracking shows that most visitors are not those who live near to it.