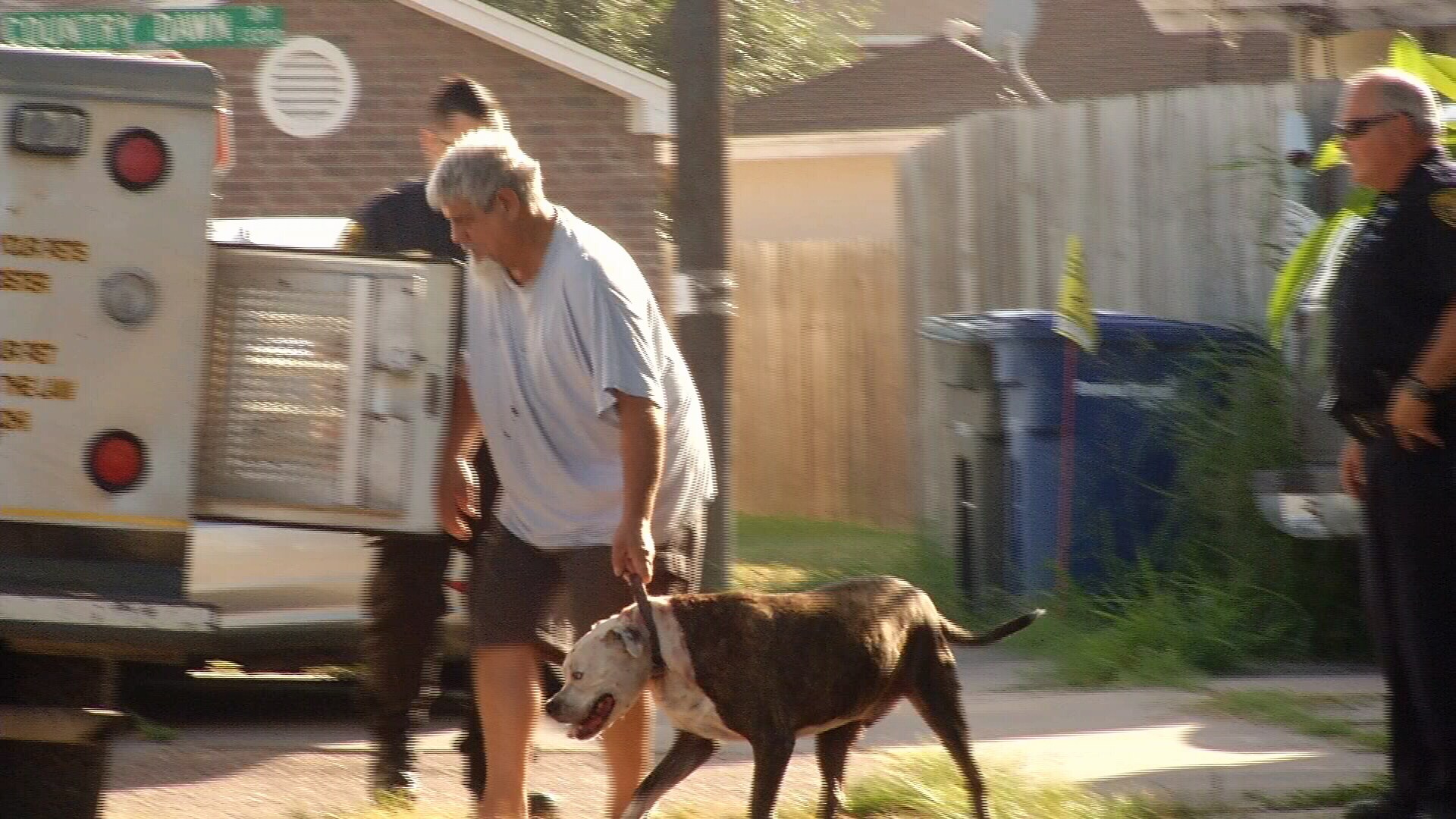 A woman was rushed to the hospital after being attacked by a
PIT BULL
.
A witness tells us the woman was walking her dog Wednesday morning near the corner of Shelton Boulevard and Kimberly Drive. That's near the five points area. When the woman turned the corner, a pit bull came from under a fence and began attacking her dog and attacking the woman. The woman was bitten on the arms, hands and legs. Her dog was taken to the vet.

Animal Care Services took the pit bull and will quarantine it for ten days. Once the victim is released from the hospital, she has the option of filing paperwork explaining why the pit bull is dangerous. If she submits the paperwork, a judge will review the case and determine whether the dog will be put to sleep. If the victim doesn't file paperwork, the owners can reclaim their dog after the ten day quarantine.

Meanwhile, neighbors say the pit bull has attacked other dogs in the neighborhood. One neighbor told us the pit bull killed her dog recently.