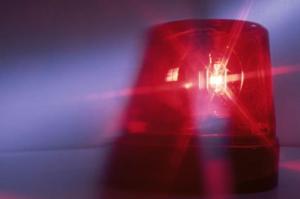 One dog is dead and another in quarantine after they attacked a woman last week, officials said.
A 75-year-old woman who lives in the 2800 block of Dulaire Road was walking in the neighborhood about 8:20 p.m. July 12 when she was attacked by a neighbor's two dogs, said Capt. Teresa Biffle with Greensboro police.
TWO PIT BULL MIXES escaped from the backyard of the neighbor's house and attacked the woman, said Beverly Blake, an administrator with Guilford County Animal Control.
The dogs were put in the fenced area, then got out again and charged a responding Greensboro officer, Blake said. The officer shot one of the dogs.
The deceased dog has been sent to the N.C. State Lab of Public Health to be tested for rabies, Blake said. The other dog is quarantined for 10 days. Blake said Animal Control would like the dog to be surrendered, and to be declared a dangerous and vicious animal.
The victim went to the hospital for her injuries, which included bites on her legs and thighs, as well as, a puncture wound on her neck, Biffle said.
The owner, Davishire Eugena Alexander, 38, of 2811 Dulaire Road, was charged with one count of precautions against attacks by dangerous dogs, penalty for attacks by dangerous dogs and not having her animals vaccinated, Biffle said.
This is the second complaint in two months. On May 25, police responded to a report of a male jogging in the area and was bit in the calf by a dog, Biffle said. The dog then went into the backyard at 2811 Dulaire Road. Alexander was cited for the dog not being vaccinated then, as well, Biffle said.