MORE PICTURES: http://www.dailymail.co.uk/news/article-3719131/UK-s-oldest-dog-Yorkshire-terrier-Jack-25-dies-attacked-pet-went-morning-walk.html
A Yorkshire terrier from Hartlepool
which is believed to be one of the oldest
dogs
in the country has sadly died after a 'savage' attack.
Terrier Jack, aged 24, was due to go on a walk at Hartlepool Marina with owner Ray Bunn, when another dog launched an unprovoked attack causing fatal injuries.
Owner Ray, 70, has been left devastated by the incident, which happened on Monday morning.
Cleveland Police have been alerted and officers say they are looking into what happened to see if any offences have been committed.
Ray told the Mail: "It was 9am and I had just taken Jack for a walk along the Marina with my mate, something I do everyday.
"My friend was holding him while I ran back to the car to get the lead, when a
BLACK LAKELAND TERRIER
jumped up at him and started to attack him.
"He wouldn't let him go, I couldn't get him off.
"In the end he was lying in a pool of blood, so I wrapped him in a blanket and took him to Bridge Vets in Stranton straight away, but he died in the back of the car on the way there."
Jack was owned by Ray and Mary Bunn, 66, of Appleby Grove, having first been taken in by the couple 16 years ago after their daughter spotted him being tied to a tree and left there.
Back in December last year the Mail reported that according to the record books, Jack could be one of the oldest dogs ever to have lived.
The Guinness Book of Records lists an Australian cattle-dog named Bluey as the oldest-ever dog, at 29 years and five months. Jack would be eighth on the all-time list if his age was proven by the Guinness Book of Records.
The beloved dog was a big part of the family, even coming along with the couple when they go on caravan holidays, so the loss has been devastating to his owners.
Ray said that Jack had already been for a walk with his wife along the Marina earlier that morning.
He added: "He was a lovely dog. He suffered from epileptic fits for the last six years and had arthritis, but he had a good life so we are devastated at his loss.
"I am really shaken by it. "
The couple have reported the incident to police and plan to donate his possessions to the RSPCA.
A Cleveland Police spokeswoman said: "Police have received a report of the attack and will be making some further inquiries to see if any offences have been committed."
http://www.hartlepoolmail.co.uk/news/local/britain-s-oldest-dog-mauled-to-death-in-savage-hartlepool-attack-1-8044714
HISTORY AND BACKGROUND
Farmers of the Lake District in the United Kingdom were the first to keep Lakeland Terriers, using them as well as packs of hounds to hunt foxes. The Lakeland Terrier was also successfully at chasing and exterminating vermin and otter. Despite the lack of documentation for the breed, it is believed the Lakeland Terrier shares a similar ancestry with the
Bedlington
, Fox, and
Border
Terriers.
Originally referred to as Elterwater, Patterdale, and Fell Terrier, it was formally recognized as the Lakeland Terrier in 1921. The American Kennel Club would later register the breed in 1934. Today it is considered an important dog show competitor and a fun-loving pet.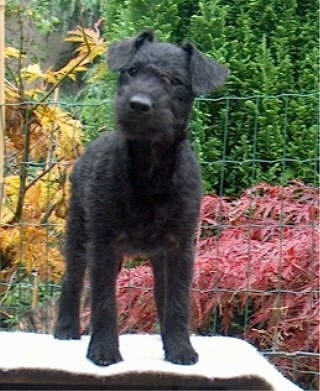 Lakeland Terrier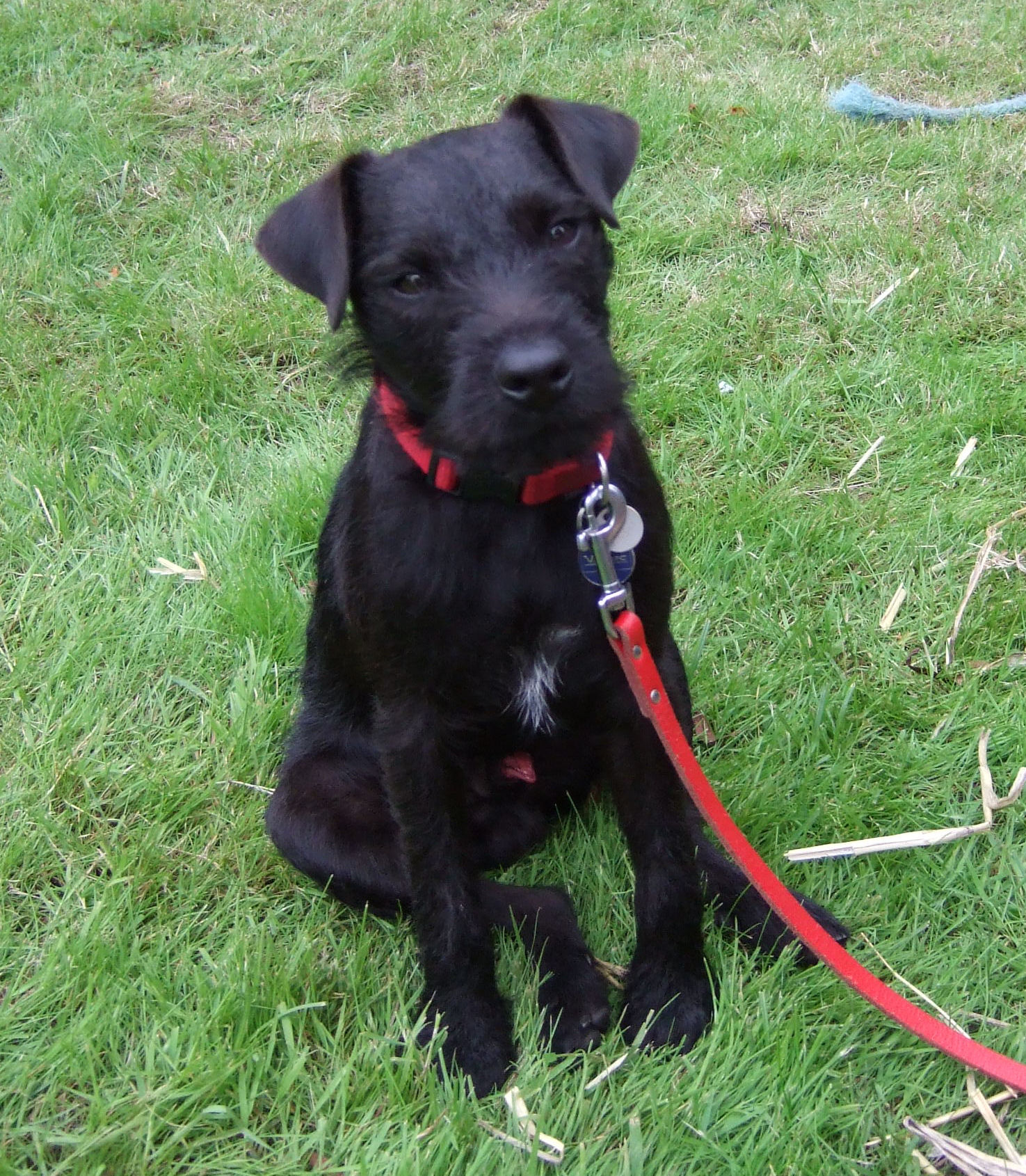 Padderdale Terrier
The smooth coated type of lakeland ,as bred by Nuttal (Old Type) Gould and Harcombe. Are the sort most people class as Patterdales.
Patterdale Terrier Dog: Patterdale Lakeland X Patterdale Terrier Dog Pup Rossendale Breed