KITV has learned that it is up to a judge to decide if the dogs that mauled a man to death in Kalihi should be taken away from its owners.
The dogs that killed Cris Aliado were released to its owners. The dog owners worked with the Hawaiian Humane Society to makes sure there is a secure area at their home where the dogs can be kept.
The medical examiner determined that Aliado died from dog bites, but has not yet released the manner of death -- if it was homicide or accidental. That determination will affect what happens to the dogs.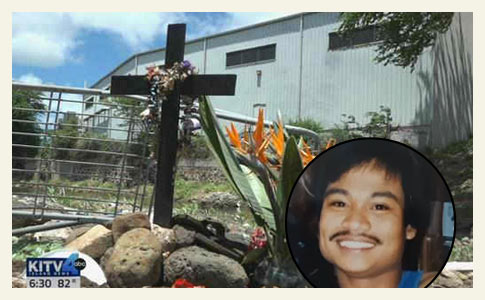 http://blog.dogsbite.org/2016/08/2016-dog-bite-fatality-homeless-man-killed-by-dogs-honolulu.html
http://www.kitv.com/story/32743238/release-of-dogs-involved-in-fatal-attack-raises-eyebrows