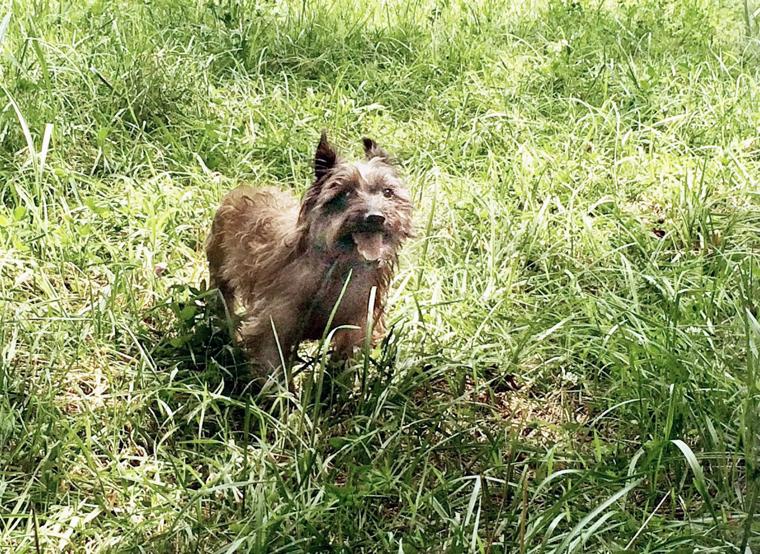 Two Walland residents are left saddened and wondering what's next after a neighbor's
PIT BULL
came onto their property and killed their 17-year-old Yorkshire terrier.
Jody McKee and her son, Justin McKee, said it's not the first time the animal has attacked or killed other pets in the neighborhood. The dog, which often gets loose, also shows aggression toward humans, they said.


On Wednesday morning, Jody said she was preparing to take her 5-pound Yorkshire terrier, "Ollie," with her on an outing. It's something the two often did.


"He went everywhere I went," Jody said of her 17-year-old companion. "He was in perfect health still."


Their neighbor's pit bull then showed up on their property and attacked. As Justin told a Blount County Sheriff's Office deputy who responded to the scene, the dog was killed instantly.


It's a tragic loss for the McKees, particularly Jody, but they say their neighbor's pit bull has attacked at least two other animals in the neighborhood, killing one of them. Both were cats belonging to other neighbors, they said.


While the 30-year-old Maryville man who owns the pit bull has another dog that sometimes runs free as well, it's the pit bull that's the problem, the McKees said.


"It's been an ongoing issue for a couple of years now," Justin said. "Several years."
He said other neighbors have had issues with the animal but haven't reported them.
"Everybody just let it go," Justin said. "But we've called and called. I know I've called 911 at least 10 times if not more, probably within the last year, about the dog being out and stuff."


He said no one has ever done anything about it. And he wasn't happy when Blount County Animal Control Officer Jeff Campbell responded Wednesday following Ollie's violent death.
"They have never done a thing to them about any of this," Justin said. "And yesterday when they came I said you better be taking that dog to put down this time."


Campbell told The Daily Times he was out in Rockford when he got the call. By the time he arrived, the owner had moved the dog inside. Since he's not aware of the animal being reported in any prior attacks on a domestic animal, Campbell said, there was nothing he could do.


Campbell said the McKees did tell him the pit bull has attacked other animals in the past. If Jody testifies to that in court, the animal could be deemed "vicious."


"(If) she's willing to give me the testimony it's the second attack, we will serve him with the vicious papers on the animal," Campbell said.


Jody told The Daily Times Friday she had since spoken with Campbell again and has no problem testifying. She said a Sheriff's Office deputy came back Thursday and told her they planned to cite the pit bull owner for "dog at large."


As of Saturday, a Sheriff's Office spokesperson could not immediately confirm if such a citation had been issued.


Jody said the pit bull has chased her before, and has attacked one cat and killed another. One was on her property when the pit bull came up and "ripped it to shreds," Jody said. The cat's owner spent $600 on a veterinarian bill and the animal survived, Jody said.
The other cat wasn't so lucky, she said.


"I did report the one that was killed," Jody said, adding that another neighbor witnessed that attack and confirmed what happened to police.

THE MCKEES SAID THE OWNER OF THE PIT BULL HAS SINCE MOVED THE ANIMAL SOMEWHERE ELSE. THEY'RE JUST AFRAID THIS WON'T BE THE END OF IT......."IT'S A MATTER OF IT'S GOING TO KILL AGAIN," JUSTIN SAID.