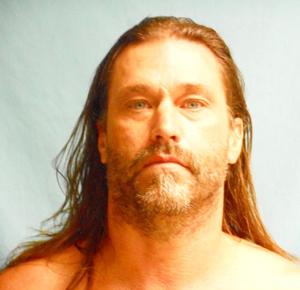 A man who allegedly threw a concrete block through the window of a house and then tried to turn a
PIT BULL DOG
loose on sheriff's deputies Monday will appear Friday in General Sessions Court.
Robert Dewayne Graham, 47, of 14111 Bailey St., is charged with four counts of aggravated assault, resisting arrest, vandalism under $500 and public intoxication.
Deputies were called to the house of a neighbor of Graham's after he allegedly threw "a large piece of block through the window of (his) house," Sgt. Toby Price said in a report.
The homeowner's 17-year-old nephew was sleeping on a couch under the window, which shattered and "showered the victim (with glass)," inflicting small cuts on his shoulder, a report said.
The piece of block "just missed the victim and landed on the floor," it added.
Deputies found Graham standing in front of his house and asked him if he had any weapons on him. He told them he had a knife and when told he was going to be patted down, responded, "You're not touching me," the report said.
Graham "squared off" facing deputies, who drew Tasers. Graham allegedly pulled a box cutter out of his pocket, the report said.
After a brief standoff, Graham ran through his house out the back door and allegedly attempted "to un-snap his tied pit bull and 'sic 'em'" on deputies, the report said.
Graham pushed the dog toward a deputy, telling the dog to "get him," the report said.
Graham ran into woods behind his house and allegedly ignored commands to stop before being taken into custody, the report said.
Graham was "acting very erratic, sweating profusely, talking out of his head and clearly on some type of stimulant," the report said.
Damage to the neighbor's double-pane window totals about $200.
Bond for Graham was set at $43,000 pending his Friday court appearance.