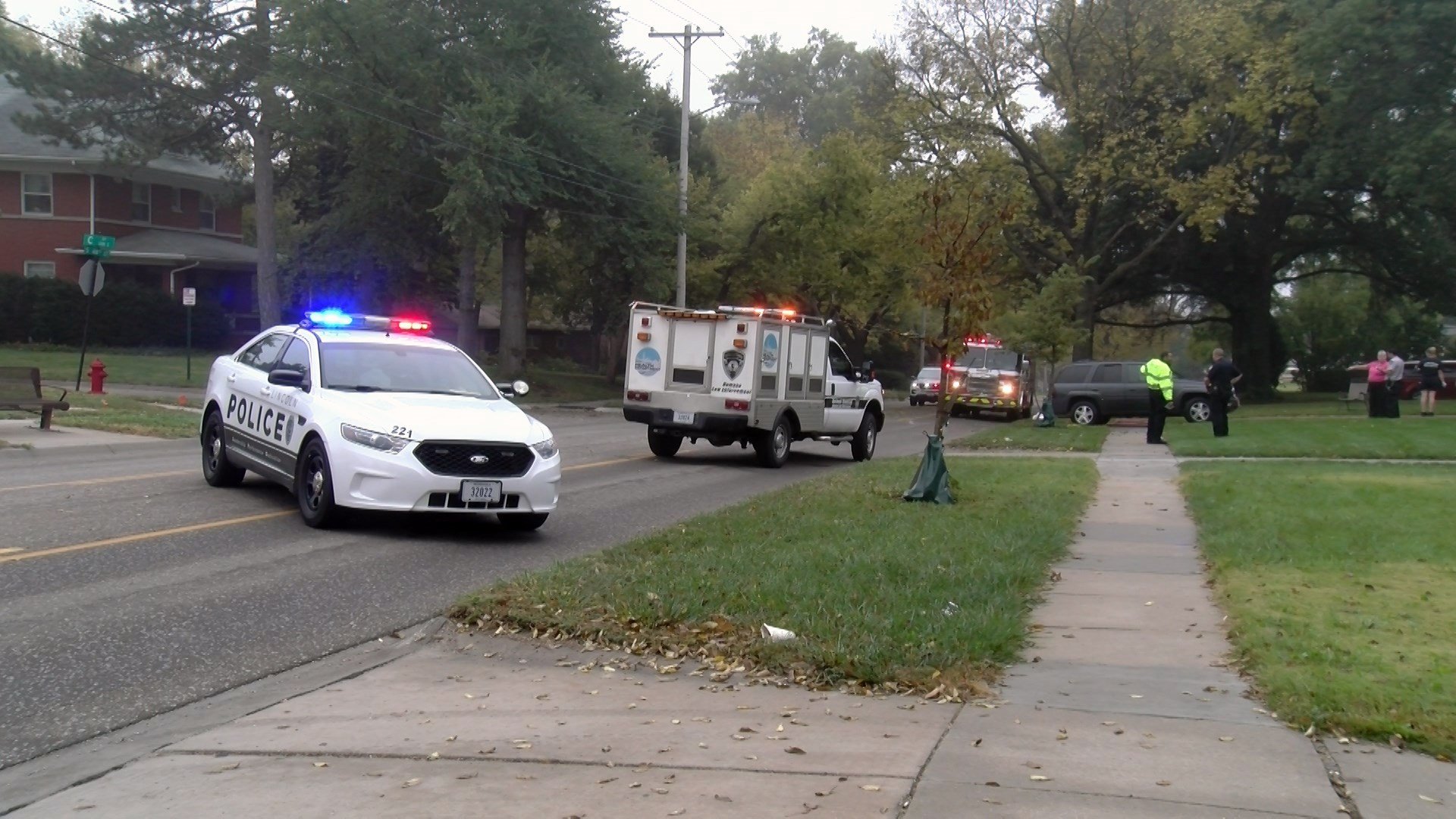 UPDATE: http://www.klkntv.com/story/33422359/animal-control-clears-breed-stigma-has-tips-for-dog-attacks
VIDEO: VICTIM SPEAKS -
http://www.ketv.com/news/mauled-woman-warns-others-of-dangerous-dogs/42152500
A woman and her little dog were attacked by a pit bull in Lincoln Sunday. We spoke to neighbor Stewart Shepard, who woke to screams and ran outside to see the terrifying scene.
"The dog had knocked her down and it was on her, he said. Her dog was trying to protect her and it turned out in a bad situation for both."

Shepard said the woman was down on the sidewalk, a deep gash in her leg. Her little spaniel was caught in the jaws of a PIT BULL.

"People passing by saw what was going on and tried to stop what was going on," he described, "but pit bulls are pretty strong and it took a while to get him to let loose."
Two women nearby tried to help. A passerby stopped his car on 48th, jumped out, and fought to get the pit bull to drop the spaniel, which witnesses say had tried to defend its owner.
"Just lucky that enough people stopped to get the dog to stop or else it would
probably been a lot worse," Shepard said.
Shepard says the spaniel's injuries looked serious. Animal Control rushed it to the emergency vet, but no word yet on whether or not it's going to be okay. It all went down across the street from Leffler Middle School.

"It's lucky that it wasn't a weekday where kids would have been out here going to school," he said. "That would have been even worse. Because the dog was definitely on attack mode. He wasn't just after the dog. He was after anybody and anything that came close to it."
For now, Animal Control is putting the dog in a 10-day quarantine until they figure out who owned the pit bull, and how it got loose.
The dog bite was very serious, but police say it wasn't life threatening and the woman will likely recover. The incident is still under investigation. We'll bring you more details as they become available.
____________________________________________________
An 80-year-old woman was seriously injured when a loose dog attacked her Sunday morning, police say.
The chestnut-colored dog, which
RESEMBLED A PIT BULL
, got loose from its backyard near 48th and C streets around 9:15 a.m.
The woman was walking her springer spaniel when the two dogs got into a fight. When she tried to break them up, the loose dog bit her lower calf and caused significant injury, said Lincoln Police Capt. Bob Farber.
Neighbors witnessed the incident and helped calm the dogs.
The woman was taken to a local hospital for treatment.
Animal control cited the loose dog's owner, and the dog remains in animal control's custody, police said.