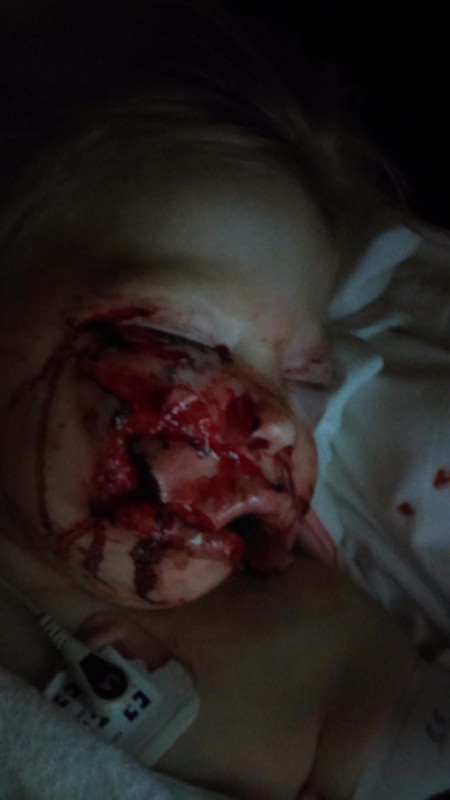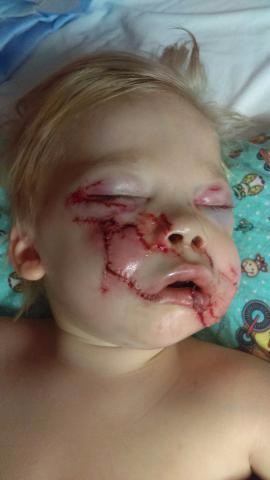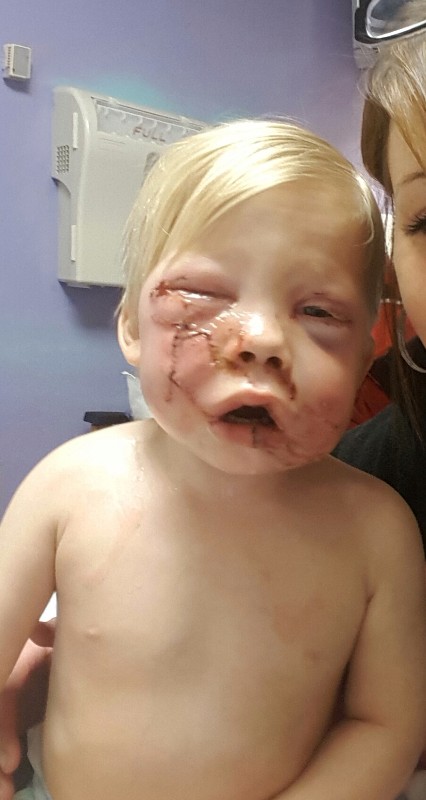 Tuesday afternoon my friend's son was attacked by a family dog. Thankfully the damages, although severe, were only cosmetic and the doctors at MUSC did an amazing job on his face. Both parents are going to be out of work while Caylex heals so they really need help with bills and daily expenses temporarily. Anything would help right now.
Prayers for baby Caylex!
https://www.gofundme.com/2f36tzw
Colleton County Animal and Environmental Control Director Reginald McNeil says he will do everything in his power to see to it that a
PIT BULL
that attacked a 2-year-old child on Nov. 8 never returns to Chestnut Road.
Officials of Animal and Environmental Control, the Colleton County Sheriff's Office and Colleton County Fire-Rescue were called to the home in the 400 block of Chestnut Road on Nov. 8 shortly after 4 p.m.
Paramedics arriving at the home found that the 2-year-old boy had sustained serious facial injuries in the attack. He was quickly transported to the Medical University of South Carolina facilities in Charleston for treatment.
McNeil said his department took control of the dog after the attack because the owner of the animal could not provide evidence that the dog had an up-to-date rabies vaccination.
The dog was quarantined at the animal shelter because of that lack of documentation.
McNeil said the dog will not be returned to its owner because of its history of unprovoked attacks. The pit bull had injured another youngster in 2014, McNeil said.
A GoFundMe account,
https://www.gofundme.com/2f36tzw?ssid=805156091&pos=1
, has been established to seek donations to help the family with medical bills.
http://walterborolive.com/2016/11/child-attacked-pit-bull-news-press-standard/