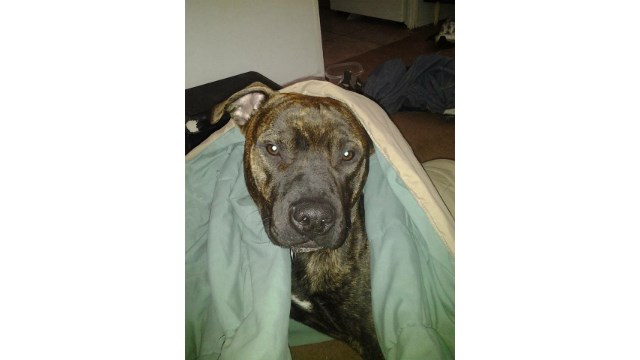 CORALVILLE (KWWL) -
Coralville City Council has voted to uphold a decision to euthanize a 4-year-old
PIT BULL
named Mateo or Teo for short.
Teo's owner Lacy Anderson tells us she is devastated by the decision.
"I'm dying inside like okay this dog is my baby," she says.
The decision comes after Teo bit two people within the last year, the first happening in North Liberty.
"When Teo went to nibble his ear is got a little bit more than it should of and caused it to tear," says Anderson.
The attack caused a six-year-old boy to get stitches in April according to Anderson.
In October, Teo bit a woman's face in Coralville.
According to Anderson both attacks happened inside homes and with people she knew.
Anderson told KWWL she does not believe Teo is a danger to the public.
"It wasn't a bite he didn't open his mouth, it was more of a, yes it was a lunge but it was more of a dominance act," Anderson says.
On Tuesday night, the Coralville City Council solidified the decision to euthanize Teo.
"It's very difficult for the entire council, I myself have two dogs, they're both rescue dogs and it was very difficult to hear because that dog was loved it was just unfortunate that it had the personality that it did," says John Lundell, the Coralville Mayor.
Anderson is hoping to convince the council to send Teo to a shelter in Indiana so that he could live.
"She gave that information on the shelter to the city attorney and he made multiple attempts to contact that shelter and they never returned the phone call so it was not an option," says Mayor Lundell.
Anderson tells us she is still holding on to hope, knowing the decision has been made.
"I know it's not much hope but I am holding out hope that hopefully they will I don't know get their heads out of their butts I guess," says Anderson.
Mayor Lundell says it's unusual the city council would have to vote on something like this but because Anderson appealed the initial ruling to euthanize the dog the decision went to the city administrator and then to the city council for approval.
The Coralville City Council upheld the decision in a 3-1 vote.