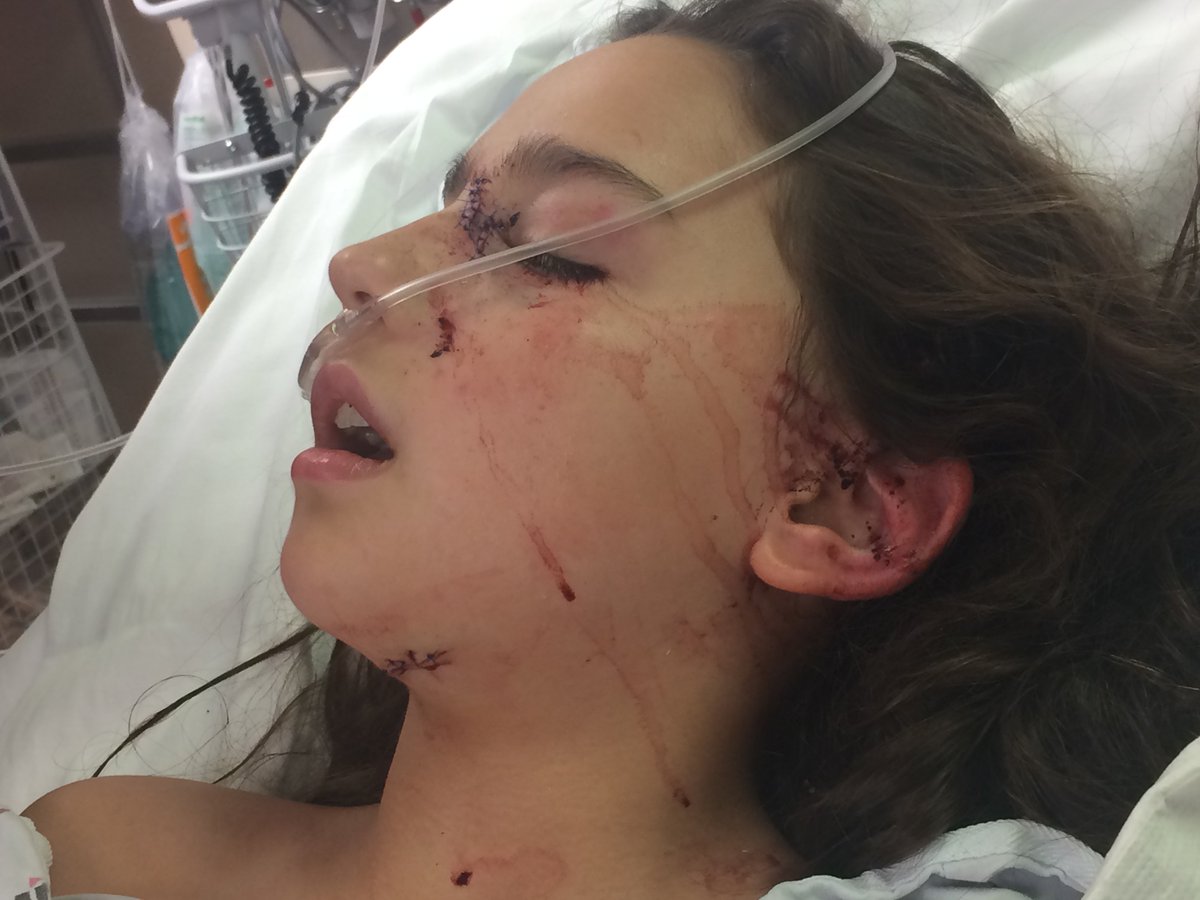 A 9 year old girl is permanently
scarred after she was attacked by a dog in Athens.
April Gaston says her daughter was attacked last week.
Now, she doesn't know where the dog is. The dog is reportedly a Bullmastiff.
It's very hard to watch her go through this," April said.
She says her daughter, Laura, was at her father's house when she was bitten. Laura bent down to feed the dog, April says, when it attacked her. "The dog growled and she said she didn't even have time to raise up. As soon as the dog growled it was on her," April said.
Laura was taken to UT in Knoxville to a plastic surgeon. While most of it will heal, April says her daughter will have some scarring. She's also traumatized.
"She is having nightmares, she's very insecure, doesn't want to be in a room alone," April said.
April says when the Athens Police Officer took the report, she was told the dog would be taken by animal control and later euthanized.
April says
the dog had just been adopted by Laura's father.
Monday, she went by Athens Animal Control and found out the dog isn't there.
"She said no, it had gotten out of the kennel and over the fence and had escaped," April said. "They were not able to find it and had received no calls about the dog."
Now, April worries what happened to Laura could happen to someone else.
"My concern is that there's a dog essentially on the loose that has the potential to do great harm," April said.
We reached out to Athens Animal Control and have not heard back. Depend on us to keep you posted.