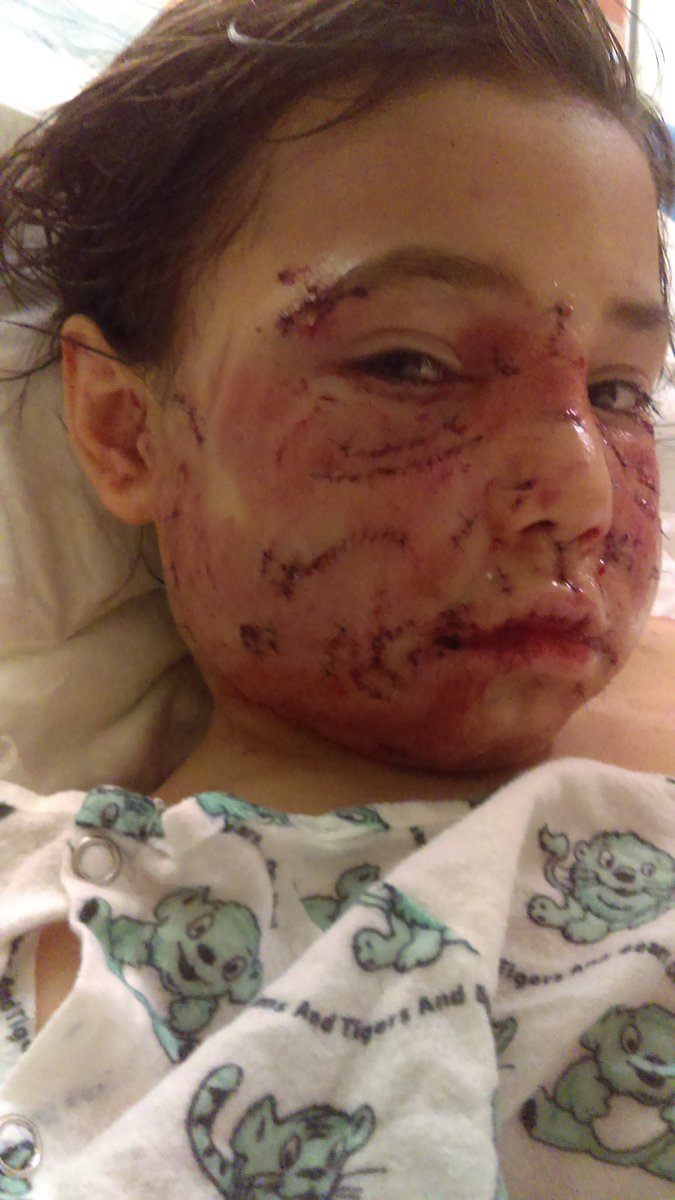 UPDATE....TO BE EUTHANIZED -
http://www.dailymail.co.uk/news/article-4371258/Pitbulls-mauled-boy-7-euthanized.html
UPDATE....DOGS FOUND -
http://q13fox.com/2017/01/18/three-pit-bull-terriers-attack-7-year-old-boy-in-sedro-wooley/
Mount Vernon police are trying to find three dogs who they say attacked a Sedo-Woolley first-grader, who has been hospitalized since the attack.
"It was just really shocking," said Carlos Chavez who is the boy's father. "You hear about these things, but actually being part of it is another thing."
Chavez is grateful for the miracle that he believes saved his son's life. On Thursday seven-year-old Reilly Gerber was attacked by
THREE PIT BULLS
inside his babysitter's Mount Vernon home.
Instead of actually receiving prayers and thoughts and knowing my son is healthy I could be planning a funeral," said Chavez. "It was three against one. And he's only 7 years old. The dogs were about an inch away from taking his life."
Reilly has more than 70 stitches on his face, staples in his head and wounds on his body. He is receiving care at Seattle Children's Hospital.
"It's kind of shocking the main gashes were so close to severing an artery or worse," said Chavez.
Mount Vernon police say they are investigating – but so far have been unable to find the three dogs.
Chavez says his family is fond of pit bulls – but he wants to make the dogs don't hurt any other innocent people.
"My main concern is I'm just going to push forward to get these dogs off the street," said Chavez.