Metropolitan Police officers, along with London Ambulance Service paramedics were called to an address in Normans Close, N22, at around 10.25pm last Monday.
The victim was taken to a local hospital but could not be revived and was pronounced dead a short time after midnight.
A post-mortem examination found he died from hypovolemic, or hemorrhagic, shock, resulting from catastrophic loss of blood or other fluids and damage to the airway consistent with a dog bite.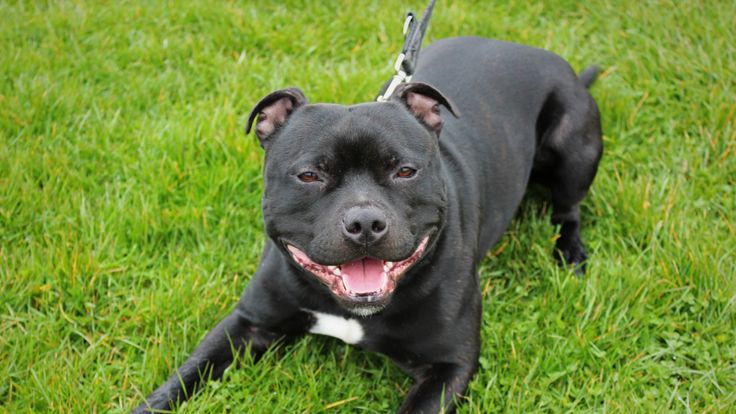 Officers say his family have been informed and his death is not being treated as suspicious.
Sky sources say a TV crew was at the house interviewing the victim for a forthcoming programme when the attack took place.
A BBC spokesperson said: "We are aware of an incident but we cannot comment any further as it's an ongoing investigation."
The Met has confirmed the dog has been seized and is being held in police kennels until its fate is decided.
Breeds that are banned under the Act are the Pit Bull Terrier, the Japanese Tosa, Dogo Argentino and the Fila Braziliero.