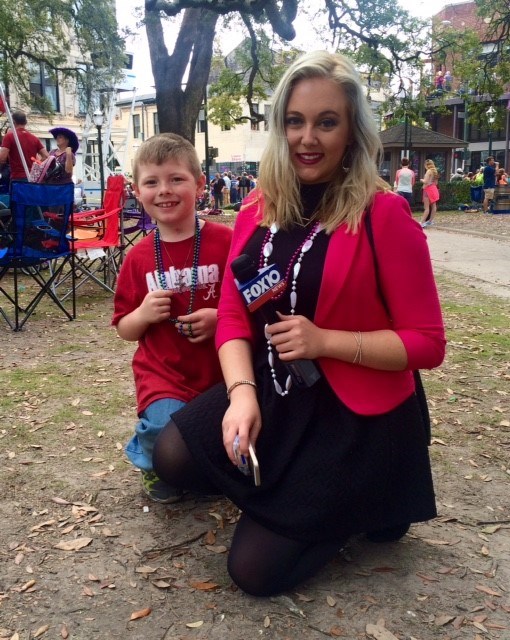 VIDEO
MOBILE COUNTY, AL (WALA) -ONLY ON FOX10 NEWS: It has been a year since tragedy. We're giving you an update on Andrew Bugler, the brave little boy from Wilmer who survived a vicious dog attack last January.
It's a story that captured the hearts of many of our viewers, and as Reporter Devan Coffaro tells us, he's made strides even greater than what doctors expected.
A year ago from Thursday, we interviewed Andrew's family when he got back home from the hospital. Back then, he couldn't breathe without medical equipment and he was told by doctors that he may never talk again. Taking a look at him a year later paints a much different picture.
Playing outside, or just simply saying the words "I love you" are two things that many kids might take for granted. For seven year old Andrew Bugler, he's thankful for it every day.
"I'm so happy that I can talk," said Andrew. "I'm just so happy!"
His voice may be a little low and raspy, but it's a huge difference from a year ago, when he couldn't talk or breathe on his own.
This all happened after he was attacked by a PIT BULL (possibly mixed breed) while playing in a friend's yard in Wilmer.
"All I could remember is I was just lying on the ground bleeding really, really bad," said Andrew. "I was trying to breathe, but I couldn't breathe, and was trying to talk, but I couldn't talk. I felt like I was having a heart attack or something."
Andrew almost died in the hospital. He's had a long road to recovery since then. Not only was he unable to go outside, but he was also told he may never talk again. However, that all changed once he was able to remove his trach tube from his throat.
"I started to talk because I really wanted a cookie that night!" said Andrew.
It's a moment that brought his mother to tears.
"I think I had my back turned and I was talking to somebody and he said 'mom,' and I just fell to the ground," said mother, Amber Hall, with tears in her eyes. "It's like hearing your kid talk for the first time again. It was good, and doctors were amazed on how he looked on the inside."
Andrew added, "When I went back to school, I just wouldn't stop speaking. I just kept on talking to my friends in my class!"
Andrew's vocal cords will never make a full recovery and he will have scars on his face/neck for life, but the sheer optimism of this little boy is inspiring.
"Are you ever mad that this all happened?" asked Reporter Devan Coffaro.
A little bit sometimes, but not all the time," responded Andrew. "If it was much worse, I would be completely gone, and then I would really be sad because I really love my family. Mostly my little sister, my mom and dad, my aunt my granny, my uncles... I just love my whole family."
The dog that attacked Andrew was put down by its owners and there were no charges filed.
Andrew still has a few procedures he has to go through to make sure everything is healing right, but his family wants everyone to know how extremely grateful they are for all the prayers and support they received.
If you would like to help donate to Andrew's continued medical care, a conservatorship is set up at America's First Federal Credit Union on Montlimar Drive in Mobile, AL. It is in the name, "Andrew Bulger."
http://www.wsfa.com/story/34663986/one-year-later-little-boy-makes-miraculous-recovery-after-pit-bull-attack