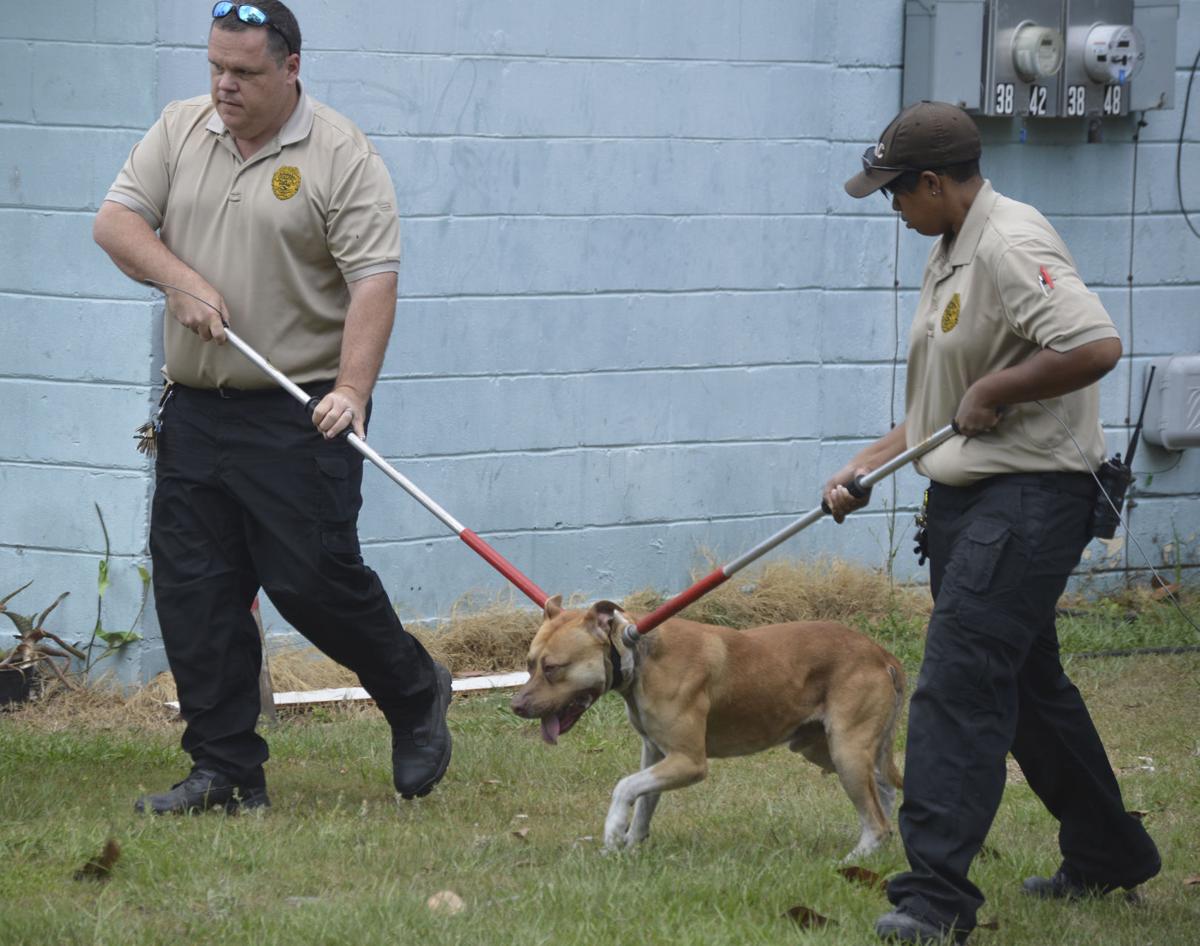 The child was transported to Wolfson Children's Hospital in Jacksonville with puncture wounds to the skull and skin lacerations, Doering said. The dog was chained in the back yard of a duplex home at 3842 Ogg Ave., where the child was being watched by a babysitter, Doering said.
The child was playing in the front yard when the babysitter went inside briefly. The child walked to the back yard where it was attacked by the dog at about 3 p.m., Doering said.
Glynn County paramedics initially transported the child by ambulance to Southeast Georgia Health System's Brunswick hospital, according to emergency radio traffic.
Several Glynn County Police officers and two Glynn County Animal Services officers were on scene at the home immediately after the attack. The dog still was chained up in the back yard.
The animal services officers secured the dog in neck restraints and a police officer used bolt cutters to cut the chain that secured it in the backyard. The dog was placed in the back of an animal services truck and taken to the county kennel at 4765 U.S. Highway 17.
Animal Services Director Julie Holmes-Taylor said the dog will be held in quarantine for 10 days before any further action is taken.