WKOW 27: Madison, WI Breaking News, Weather and Sports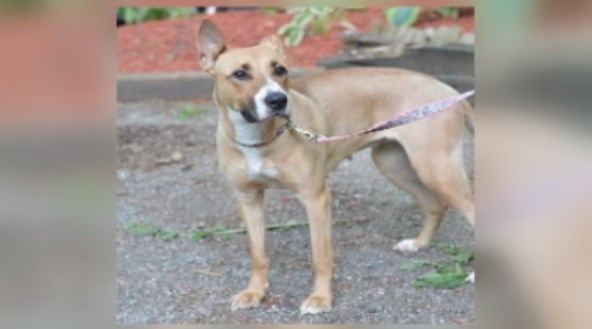 MONONA (WKOW) -- A woman is recovering after being attacked by a dog that got loose in her neighborhood. The female shepherd-greyhound mix, named Penny, was a foster dog at a nearby home. The attack also left one dog dead and another injured.
It happened Thursday afternoon on the 800-block of Nichols Road in Monona.
"I was outside working on an AC unit," said Tony Duncil, an electrician who was working in the neighborhood.
To him it was just an ordinary day. "I heard some barking, nothing out of the ordinary," he said.
That was until he heard things getting out of hand. The barking escalated to screams coming from around the corner.
"So I walked out to the road and I saw a lady over on the corner. She had taken her daughter and pushed her face into her stomach like, to shield her from seeing what was going on," Duncil described.
He turned the corner and saw two dogs fighting and a woman on the ground.
"She was bitten pretty bad," he said.
He helped the woman take off two layers of clothing on her arm to gain access to the wounds.
"I would say that she got at least a 100 stitches with the wounds she had," he said.
After seeing all the bite marks and cuts he tried to stop the bleeding.
"I grabbed a dog leash that was sitting on the grass next to me and I wrapped it around her arm and just held it there until paramedics and the police got there," Duncil said.
The dog came back and Duncil thought he'd have to use his legal handgun, but didn't.
"I did go for my weapon at one point in time," he said.
The attack happened just beyond the fence the dog managed to get out of. The dog's foster parents, who didn't want to speak on camera, told 27 News they don't know how she escaped.
Allison Davies, the executive director of Shelter From the Storm, says the dog was a two-year-old shepherd-greyhound mix named Summer. Davies said she was being fostered by a family on the 800-block of Nichols Road for the past eight months after living in a shelter.
"She was fine, there was another dog in the house that she did fine with and they had fostered for us plenty of other times. They had been an amazing foster home," said Davies.
She says Summer passed all behavioral training and exams before being placed into the home. Summer was eventually caught and euthanized.
Davies said the shelter will pay for all medical and vet bills stemming from the attack. They already cremated the dog that died for its family.
Now, neighbors are left shocked as a woman and a dog continue to recover thanks to a Good Samaritan who decided to help.
UPDATE:
http://www.wkow.com/story/35214863/electrician-working-in-neighborhood-helps-woman-attacked-by-dog#.WPuXPUYRBwM.twitter
________________________________________________________________
MONONA (WKOW) -- Police say one dog was killed and a woman was taken to the hospital after they were attacked by another dog.
The Monona Police Department says this happened around 3:20 p.m. Thursday. Officers were called to the 800 block of Nichols Road for a report of a woman and two dogs that were attacked.
Police say the woman was taken to the hospital with injuries to her arm. The two dogs were taken to local vet clinics. One of the dogs died, the other came away with leg injuries.
Officers say they located and secured the attacking dog. They say the animal was a shelter dog being fostered from a local pet rescue organization. Officers say the dog has been removed from the home. They say there is no further risk to the public or other pets.
Police have not released the breeds of the dogs that were involved.