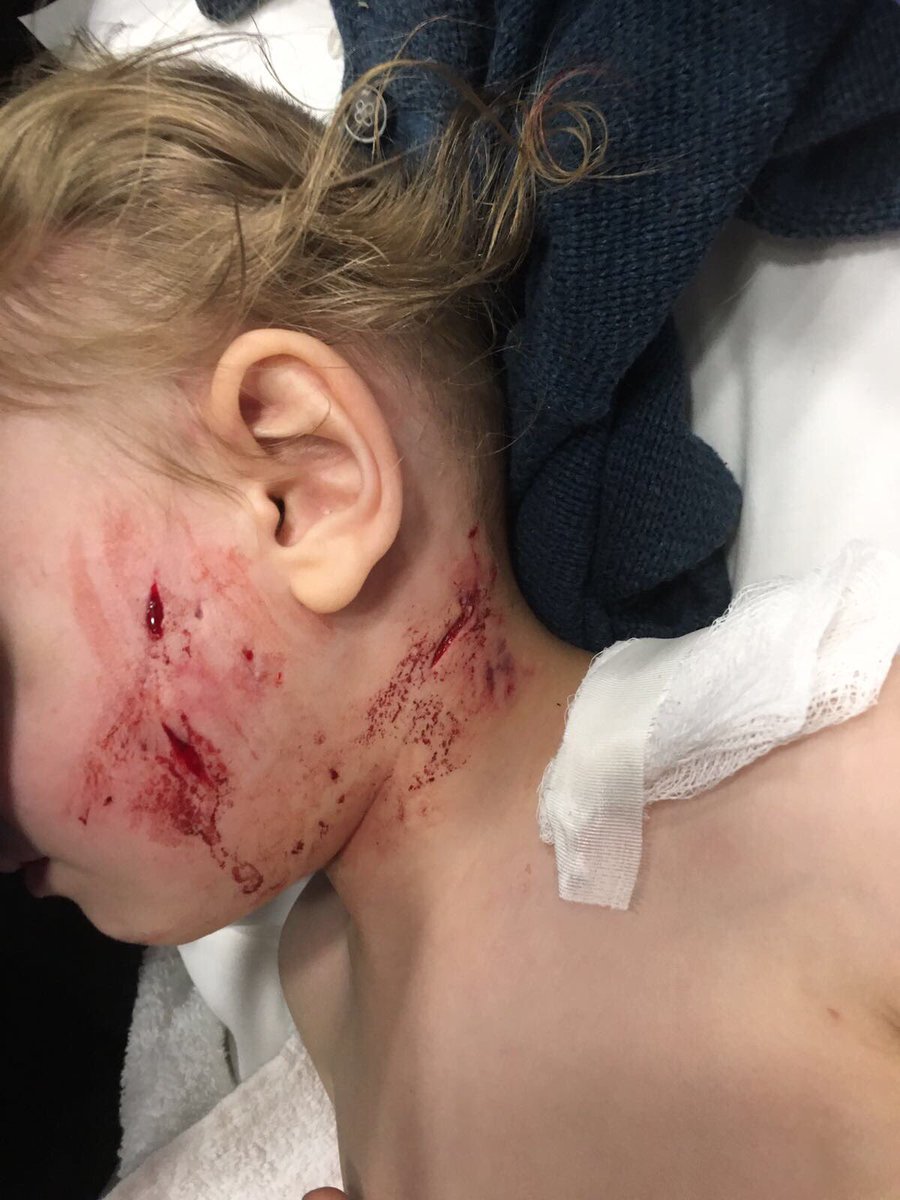 http://www.cbs8.com/story/35213151/toddler-hospitalized-after-being-attacked-by-dog-while-playing-outside-hes-very-shaken
http://abc7ny.com/pets/video-captures-toddler-being-attacked-by-pit-bull-in-rockland-county/1898186/
https://twitter.com/OJPACHV/status/855237484141326336
GRAPHIC VIDEO: Pit bull attacks Orthodox Jewish toddler in Spring Valley after being out on the loose multiple times in recent weeks.
_____________________________________________________________
A shocking video posted to social media appears to show a dog brutally attacking a 3-year-old boy on a upstate New york street Thursday afternoon.
The toddler can be seen in the footage playing with a group of friends outside a residence in Spring Valley in Rockland County when a black dog suddenly charges at him from across the street.
The friends scatter in fear as the black dog chomps down on the boy and drags him along the pavement, leaving him with a bloody puncture wound on his neck and deep scratches on his cheek, a photo posted to Twitter shows.
The boy was rushed to a nearby hospital where his condition was unknown late Thursday, according to News 12.
The dog was reportedly returned to its owner. The Spring Valley police department is looking into the bloody incident to determine whether the dog has a history of violence.
The unidentified victim is a young Jewish boy, according to the Orthodox Jewish Public Affairs Council of Hudson Valley.