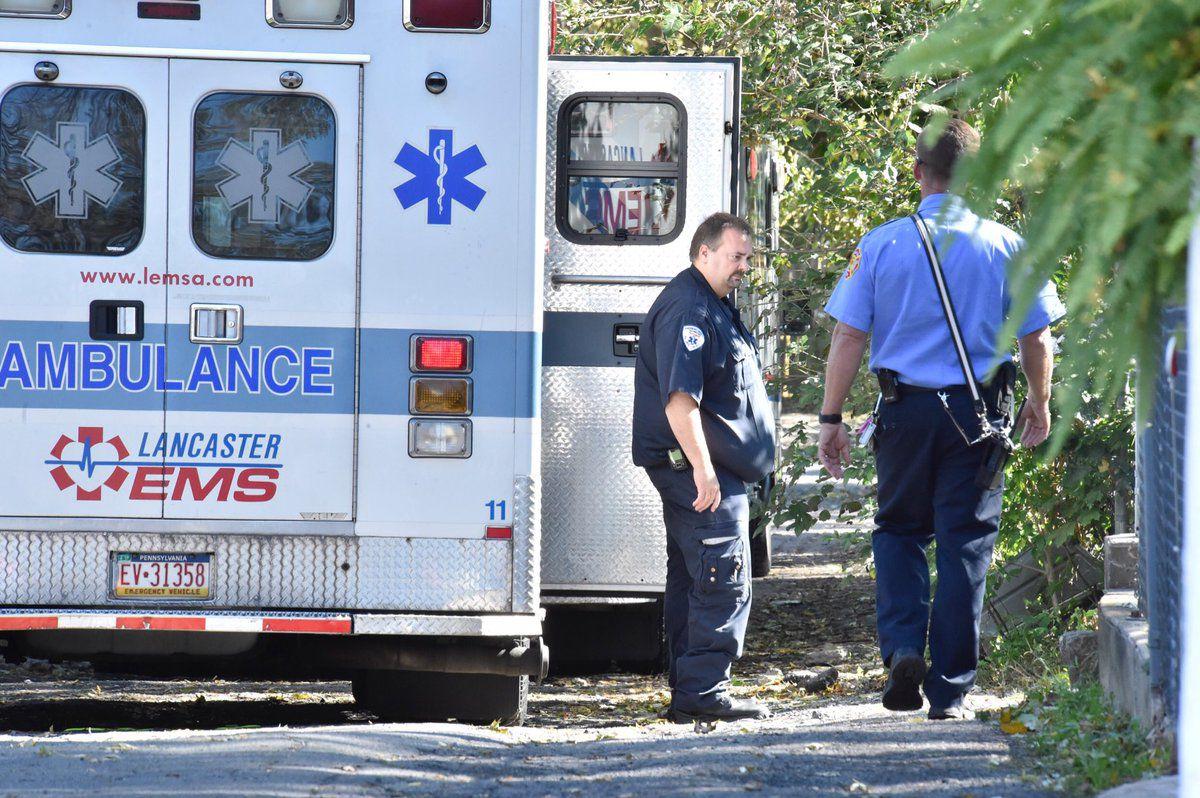 Police will not identify a man accused of firing a sawed-off shotgun Tuesday behind a home in the 600 block of South Lime Street until he is released from the hospital for injuries sustained in a dog attack.
The dog, which was owned by the residents of the home where the shooting occurred, attacked all three adults that were present and was killed by police when they arrived at the scene.
City police said in a statement Tuesday evening that the dog's owner told an officer to shoot his dog "because the dog would not stop biting."
The shooter, who was arrested, and the other adults were taken to the hospital for treatment of dog bites, police said. The incident started shortly before 1 p.m. when a man showed up at the South Lime Street home brandishing a sawed-off shotgun and started fighting with another man, identified by police as the gunman's brother, and a woman there, police said.
There was a struggle for the gun between the three people, according to Lancaster city police Lt. Bill Hickey.
The woman — identified as the wife of the South Lime Street resident — struck the gunman in the head with a small machete, police said.
During the altercation, the family dog attacked both the shooter and the other adults, police said.
"After several minutes of struggling, the suspect managed to discharge a round from the shotgun," police said. "Fortunately, no one was struck by the gunfire."
Police responded minutes later to a report of shots fired. The incident started in the back yard of 617 S. Lime St. and moved behind the home at 619 S. Lime, according to Capt. Jarrad Berkihiser.
The dog, a
PIT BULL TERRIER
, was shot and killed by police, he said.
"When officers arrived, they had to put down the dog for the safety of everyone involved because it was biting everyone at that point," according to Berkihiser.
Police, in an official statement later Tuesday, said the people by that time were on the ground and the dog "was actively biting people on their faces and heads."
A bystander tried to pull the dog away, police said, but couldn't because the dog wasn't wearing a collar. The three adults were taken by ambulances to area hospitals, Berkihiser said.
None of the injuries are life-threatening, police said. The man who brought the shotgun to the home appears to be injured the worst, Berkihiser said.
The incident is still under investigation, police said.
Police will identify the gunman when charges are filed, which won't happen until he is released from the hospital, Hickey said.