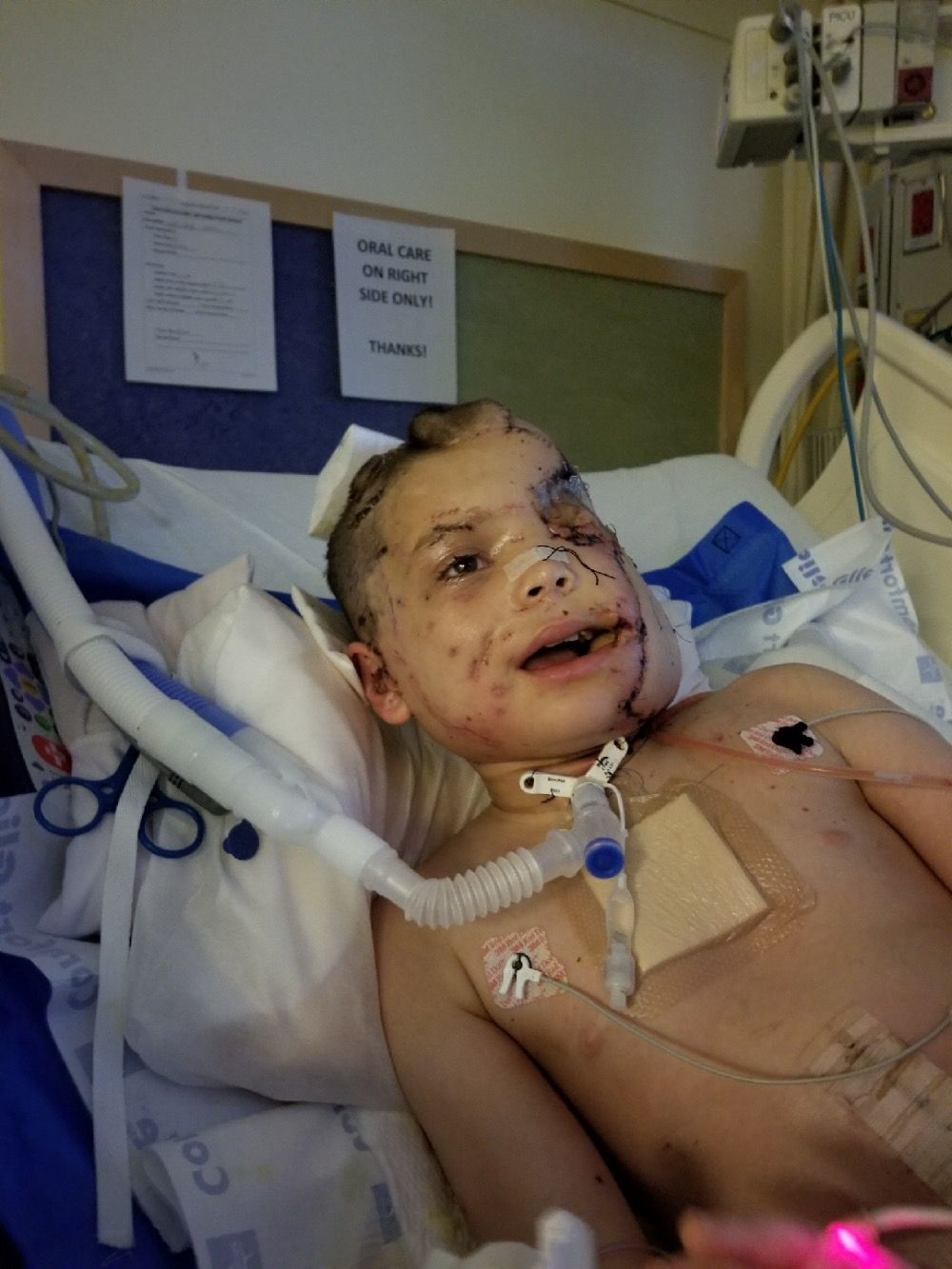 On the 5th of December Chance was attacked by a pit bull in his neighborhood in Garden City Kansas. Chance was flown by life flight to Children's Mercy Hospital in Aurora Colorado.
Chance who is nine is looking at months and months of reconstructive surgery. He has lost his left ear and portions of his scalp. Vision in his left eye may be affected as well. Today alone Chance has been in surgery for 8 hours.
Chance and his family will be 5 hours from there home during there recovery period. And Chance's Mom is strickened with Muscular Sclerosis which exacerbates the situation.
Chance has limited medical insurance.
Chance has had a rough week and at time of this update he is currently in surgery.
One bright spot this week Chance spoke to his mother through trachea his tube"hi mommy I love you" the sweetest sound in the world for Jennifer.
Please continue to share Chances go fund me page and keep prayers going for him.
There is an area below where you can print a poster and put it up in your office to spread Chances and his families situation.
This is going to be long road and require lots of financial help for Chance and his family.